Adventist Review News
---
North American Division News
Inside the NAD Teachers' Convention Exhibit Hall: Exchanging Invaluable Resources for Innovation and Mission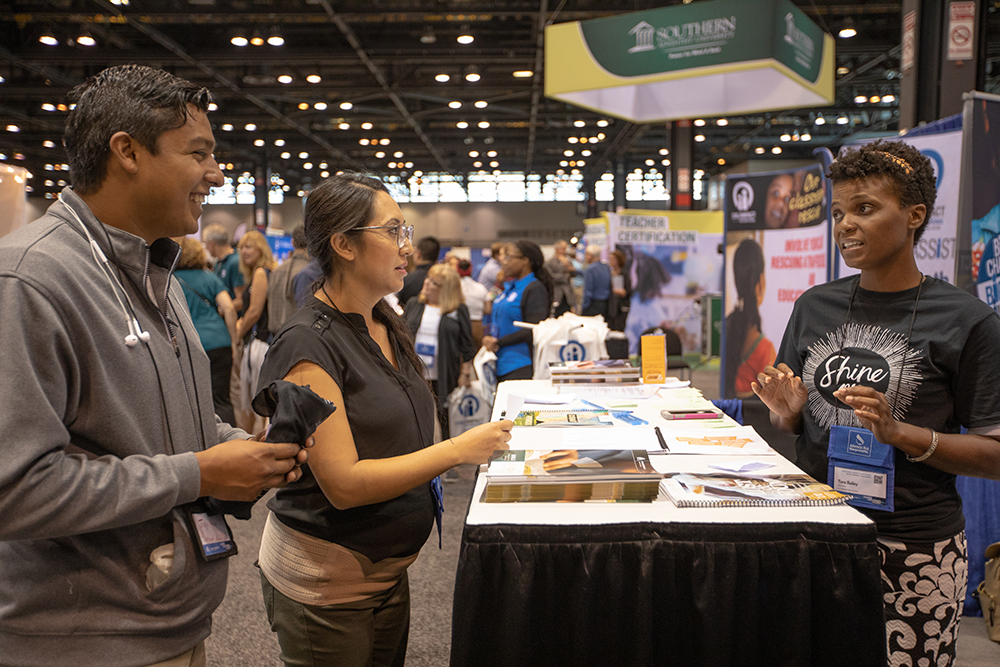 Engaging, friendly, wonderful, and fun were words used by exhibitors at the NAD Teachers' Convention to describe their interactions with attendees. Throughout the four-day convention in Chicago Illinois, 6,000 participants engaged with more than 200 exhibits that featured classroom supplies, early childhood education, Adventist ministries, core curriculum services, textbooks, professional development, and online educational resources.
"Everyone comes up and gives a lot of feedback, people are very willing to talk. This has been a very friendly, interactive conference," said Lydia Callahan, general manager of Palmetto Fortis, a marketing firm that represented several exhibitors, including the Museum of the Bible in Washington D.C. "This was our first time here and it won't be our last."
The same sentiment was echoed by Lana Hansen, CEO of The Learning Carpet, which is an interactive, multi-faceted tool that helps teach math, spelling, and critical thinking. "Some of the greatest teachers I've been so fortunate to connect with," said Hansen "I can just tell that the people affiliated with this organization love their kids and want them to do well. I'm so pleased that I get to share with them the successes I've had and learn from them."
Representatives of Adventist higher education institutions were also present from Andrews University, Burman University, La Sierra University, Loma Linda University, Southwestern Adventist University, Southern University, Oakwood University, and Walla Walla University
"This was a wonderful time to network, reconnect with alumni, meet new friends from around the world, and even [connect with] our sister institutions," said Lewis Jones, director of planned giving and trust services for Oakwood University. "We just love kids and we want them to be saved in the end. That's the ultimate goal." 
Innovative Approaches
The exhibit hall sparked new relationships forged on the foundation of creating dynamic experiences for students of all ages. One of the largest exhibits showcased Adventist Robotics League.
"We don't use kids to build robots, we use robots to build kids. It's not about the robot, it's about the experience the kids have, and how they learn and how they grow and a new way of thinking and a new way of approaching life," said Mel Wade, director of Adventist Robotics League. "It's been so much fun to engage with teachers and to talk to them about the [potential impact] this can have on their students and their schools."
Rhonda Koester created a curriculum that incorporates emotional development and dogs.
During English and language arts classes, teachers can use PAWSITIVELY Social Emotional Learning to help their students understand key skills, including empathy, self-control, regulating emotions, and resiliency during. Further, PAWSITIVELY does not require a dog to be present in the classroom, making the curriculum more attainable and less restrictive.
"They love the idea of introducing these important character-building concepts using dogs, they understand the value of doing that and how it can be engaging for kids. Not a lot of curricula have dogs involved," said Koester, founder and CEO of PAWSITIVELY.
"I grew up in the Adventist system, went to Adventist schools all my life. So, this is really where my heart is, and this is why I wanted to be here this week because I really want to see it in the Adventist school system. We're all about teaching love and respect and caring, but we don't explicitly teach these skills in our curriculum, and that's where we come into play."
Education and Mission
The exhibits also provided a way for teachers to gain a greater understanding of programs that have been around for decades. Adventist Colleges Abroad has sent college students across the world to learn new languages and experience new cultures for 55 years, but its director, Sandra Esteves, had a specific message for high school teachers.
"I want all the academies to know that students 15 years old and older can already go abroad to Adventist schools. We have an easy system for academy students and minors," said Esteves. The ACA director explained that seven high school students can be accompanied by one sponsor at no cost for the sponsor. "They [the seven students] can come from different academies," said Esteves. "The students will allow the sponsor to go for free."
Esteves says it's important for academy and college students to go abroad because the benefits extend well beyond a new language
"We have many examples of students growing spiritually, getting baptized, growing emotionally, [and] growing intellectually," said Esteves. "Now more than ever, we need our SDA youth to become global because we're all about mission."
Mission was a common theme among the Adventist schools and institutions that were present at the convention.
"It's nice to see that we're working for the same mission," said Ariel Solis, faculty of Andrews University School of Architecture and Interior Design. "Our emphasis is on service. We do small projects to big projects, but we try to emphasize our church mission through our program through missionary work, and we teach students to use their profession to serve God as well."
"

The Ultimate Goal"
It would only take a few moments in the exhibit hall to feel the enthusiasm for education that transcends what can be applied in any profession or field of study.
"It's such a positive thing for us to interact with so many teachers who are interested in teaching children about their creator - introducing them to the God who had them in his mind before they were born," said Timothy Standish, senior scientist for the Geoscience Research Institute.
"What a beautiful thing that is. What a fabulous community to be part of. And how proud I am to be part of this Adventist church, this educational community and how encouraging it is to see that none of us are alone, we're all working together toward this ultimate goal of introducing children to their creator and encouraging a saving relationship with them."
kmaran
Thu, 08/16/2018 - 10:31
U.S. News & World Report Names Loma Linda University Medical Center Among Best Hospitals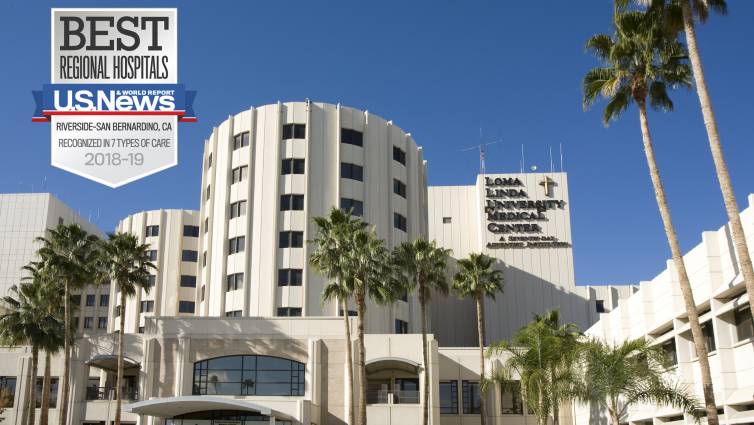 Loma Linda University Medical Center (LLUMC) has been recognized as a Best Hospital for 2018-19 by U.S. News & World Report.
Ranked as the No. 1 hospital in the Riverside and San Bernardino (California) metro area, LLUMC was also nationally ranked in gynecology and recognized as "high performing" in seven other areas.
Released on Aug. 13, 2018, the annual rankings are designed to assist patients and their doctors in making informed decisions about where to receive care for challenging health conditions or common elective procedures.
"Today's U.S. News recognition is a testament to our entire team, who every day live out our mission of extending the teaching and healing ministry of Jesus Christ through providing the highest quality care to our patients," said Kerry Heinrich, CEO of Loma Linda University Medical Center. "More importantly, I believe the communities we serve will feel incredible pride in these honors as well. Families across the Inland Empire and from around the world have trusted Loma Linda University Health to be ready when their need is the greatest."
Four of the medical center's specialties were recognized as high performing, including gastroenterology and gastrointestinal surgery, neurology and neurosurgery, orthopedics and urology.
Three common procedures and conditions treated were also ranked high performing, including abdominal aortic aneurysm repair, congestive heart failure and colon cancer surgery.
For the 2018-19 rankings, U.S. Newsevaluated more than 4,500 medical centers nationwide in 25 specialties, procedures and conditions. In the 16 specialty areas, 158 hospitals were ranked in at least one specialty. In rankings by state and metro area, U.S. Newsrecognized hospitals as high performing across multiple areas of care.
The U.S. News Best Hospitals methodologies in most areas of care are based largely or entirely on objective measures such as risk-adjusted survival and readmission rates, volume, patient experience, patient safety and quality of nursing, among other care-related indicators.
kmaran
Thu, 08/16/2018 - 10:23
Adventist Health System Announces Plans to Become AdventHealth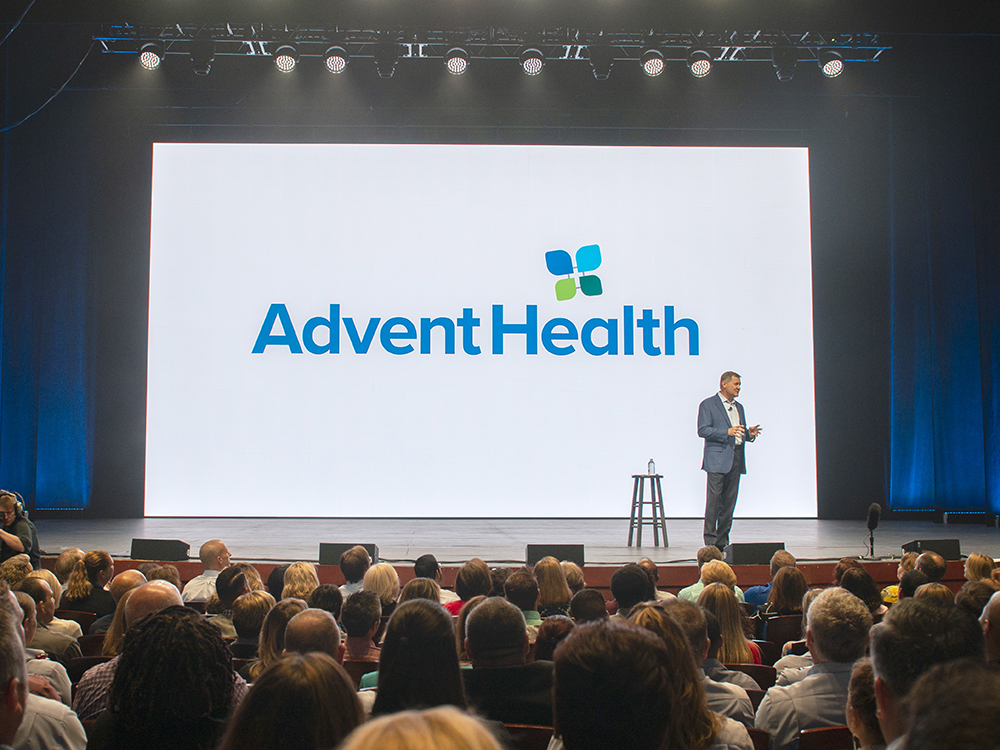 Altamonte Springs-based Adventist Health System (AHS), one of the largest faith-based health care systems in the United States, with nearly 50 hospital campuses and more than 80,000 employees, today announced that it will soon become AdventHealth. With the name change, the health system will move to being one consumer-centric, connected and identifiable national system of care for every stage of life and health.
As part of this transition, all of Adventist Health System's wholly-owned hospitals and hundreds of care sites across its footprint will adopt the AdventHealth name and logo beginning Jan. 2, 2019. The naming structure will allow consumers to more easily distinguish AdventHealth's care locations and services. While its name is changing, the organization is not changing in ownership or business structure.
"We are transforming to be a more consumer-focused health care system to better meet the needs of those we care for and the communities we serve," said Terry Shaw, president/CEO for Adventist Health System. "Becoming AdventHealth allows us to be a fully integrated and distinguishable health system across all aspects of the care continuum, while also speaking to our Christian healing ministry, message of wholeness, and our rich Seventh-day Adventist roots."
The name AdventHealth signals the arrival or beginning of health and expresses a strong and clear connection to the healing and salvation that God has promised. Adventist Health System's promise of wholeness is an expression of the belief that caring for the physical, emotional, and spiritual needs of every person is the key to good health.
"We want our hospitals and care sites to be places where people can experience hope as well as healing, and the AdventHealth name so appropriately expresses that sense of expectation and optimism while also connecting with our promise of wholeness and our rich faith-based heritage," said Gary Thurber, board chairman for AHS.
In preparation for the launch of a systemwide brand, the organization spent eight months focused on deploying consistent culture and service practices to solidify the consumer-centric approach that will inform every interaction and experience that patients have with caregivers and team members across all care settings.
"This is a wonderful and exciting time for the organization. We are united by our mission of 'Extending the Healing Ministry of Christ,' as well as our vision, values and service standards to provide best-in-class, consumer-centric care," said Shaw. "In continuing our tradition of healing and hope, we will work to make an even greater impact and foster abundant life in the communities we serve."
In September, a transition campaign featuring television and print ads will begin in various markets across the country. Changes to signage and visual elements at hospitals and other facilities are expected to take place in January when the AdventHealth name is fully adopted systemwide. Joint venture locations will not change as part of this rebrand.
A Historical Perspective
For more than 150 years, Seventh-Day Adventist caregivers have combined an innovative perspective on whole-person health with the latest medical treatments for curing illness. At the first Adventist health care facility, which opened in 1866 in Battle Creek, Michigan, Adventist practitioners cared for the sick while also teaching good nutrition, exercise, and hygiene that helped members of their communities avoid illness and live healthful lives.
Those beginnings shaped Adventist healthcare and how both church members and practitioners view the world. AHS shared in a letter that went to conferences and pastors that, "Our mission guides us through what we are created to do. As we live in the time between the Garden and our Savior's return, the promise of His Advent, the restoration of wholeness, is what inspires our mission of extending the healing ministry of Christ. Our Seventh-day Adventist heritage of whole health began in 1866 with a bold and radical innovation: sanitariums. They were the first institution to recognize the benefits of clean water, a plant-based diet, sunshine, fresh air, exercise and adequate rest. While many found these things to be frivolous at the time, Adventists were first to pioneer this philosophy with a focus on whole person health modeled after Christ's ministry. The interconnectivity of the mind, body and spirit tells us that treating one dimension of our being but ignoring the others will only lead to failure."
The Future
AHS believes that healthcare systems should stay connected with their patients even after they leave the hospital. "We are making a commitment to those who entrust us with their care to be there every step of the way," stated hospital system administrators. "We are going to stay connected, help them navigate the next steps and encourage them along the way.
"To do this, we must commit to a vision of being wholistic, exceptional, connected, affordable, and viable. This vision is rooted in our Seventh-day Adventist legacy and poised for the future of health care, just as Adventists always have been. Much like the mind, body and soul, we as a health system must be interconnected in a way that consumers can see and feel.
AHS plans to transform the way transform the way we deliver healthcare by developing a closer relationship with their consumers and staying connected to them, as well as improving the quality of care they provide.
As AHS becomes AdventHealth in January 2019, they anticipate that consumers will be able to more readily recognize them across their "wholly-owned hospitals, physician practices, outpatient facilities, and communities. This transformation will allow us to provide a world-class care experience that is comprehensive, connected and easy to navigate," said administrators.
About Adventist Health System
With a sacred mission of extending the Healing Ministry of Christ, Adventist Health System is a connected system of care for every stage of life and health. More than 80,000 skilled and compassionate caregivers in physician practices, hospitals, outpatient clinics, skilled nursing facilities, home health agencies and hospice centers provide individualized, wholistic care. A Christian mission, shared vision, common values, focus on whole-person health and commitment to making communities healthier unify the system's nearly 50 hospital campuses and hundreds of care sites in diverse markets throughout almost a dozen states. Click here for more information about Adventist Health System.
kmaran
Wed, 08/15/2018 - 06:00
---