Adventist Review News
---
North American Division News
Sickle Cell Patient Cured Through LLU Children's Hospital's First Stem Cell Transplant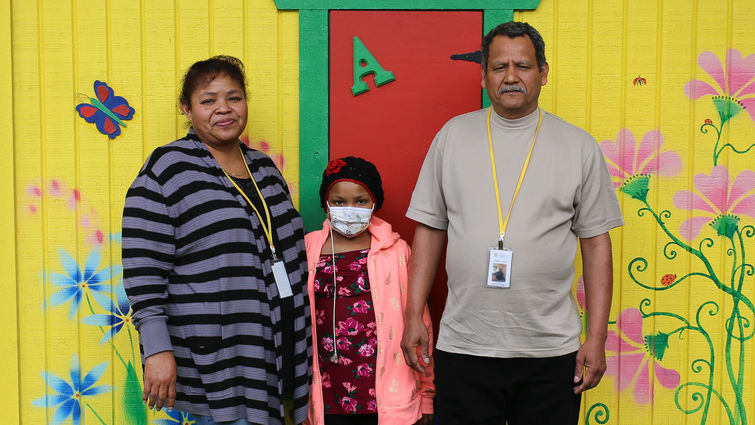 Doctors at Loma Linda University Children's Hospital recently conducted the institution's first stem cell transplant in a sickle cell disease patient, effectively curing her of the inherited blood disease. The successful procedure offers hope and accessible treatment to those suffering from the disease in the Inland Empire and surrounding regions.
Children's Hospital doctors had worked for nearly a year to build a program focused on helping hematology patients, specifically hemophilia and sickle cell disease.
Akshat Jain, M.D., pediatric physician specializing in hematologic disorders at Children's Hospital, said he is pleased with the outcome of the transplant and what it means for future patients suffering from sickle cell disease.
"We created a successful program so children and their families suffering from this disease don't need to look elsewhere for treatment — it's available to them right here," Jain said.
The procedure was also Children's Hospital's first haploidentical transplant, meaning the stem cells donated — by the patient's father — were only half a genomic match to the patient's own stem cells. The transplant team infused the father's cells directly into the patient after conditioning chemotherapy to replace the unhealthy blood-forming cells.
The patient, 11-year-old Valeria Vargas-Olmedo, had lived with sickle cell disease since birth. Her family began seeking treatment last year after she became incapacitated, unable to continue daily activities such as attend school, get in a car, or even walk. Doctors said she had debilitating chronic pain, bone loss, and bone necrosis.
"She is now disease free and can go back out into the world to do what an 11-year-old should be doing," Jain said.
Sickle cell disease causes a shortage of red blood cells and thus an oxygen deficiency in one's body. This can cause chronic pain and other serious complications, such as infection, acute chest syndrome, and stroke. Without oxygen, any organ has a high likelihood of dying off.
Jain said the disease is generally found in populations like those in the Inland Empire, such as Hispanic and African-American populations.
Jain said he and his team treat approximately 250 to 300 sickle cell patients in Children's Hospital's comprehensive sickle cell program — more patients than in some of the largest programs on the west coast.
Clara Olmedo, Valerie's mother, said, "First, we want to thank God. We also want to thank Dr. Jain and his entire transplant team. Finally, thanks to Valerie's father — he did everything he could in order to save her life and give her health through being a donor. My daughter is much more animated now — she's begun walking, she's eating and gaining weight, she's happy. Little by little she is living a normal life like before."
The Vargas-Olmedo family wants to encourage others families who are struggling with sickle cell disease. "For the parents who see the news of this transplant and deal with this sickness, I hope they are encouraged and know that Children's Hospital is a great hospital," Olmedo said. "There are many good doctors, professionals, and excellent nurses. I encourage them to ask more questions about this procedure and our experience. They've helped us tremendously, and we have our trust in them."
— Sheann Brandon writes for Loma Linda University Health News; this article originally appeared on the LLUH website.
kmaran
Wed, 04/17/2019 - 17:11
Escrito Está Speaker/Director Meets Guatemalan President, Prays with Him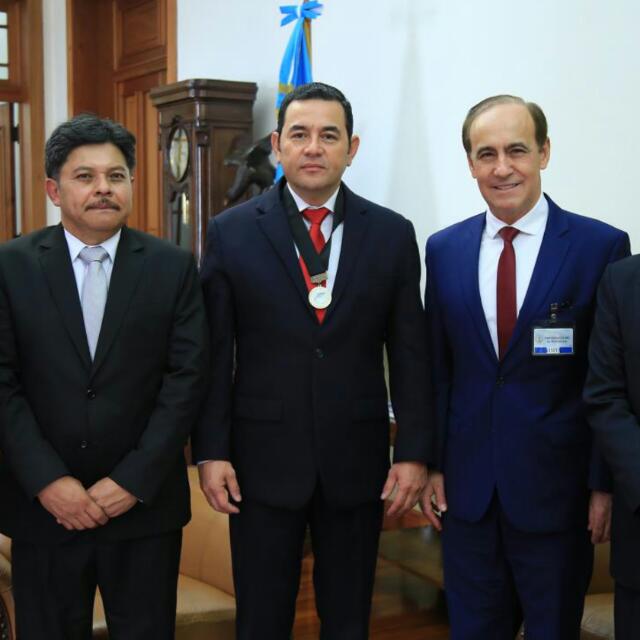 On March 13, 2019, Pastor Robert Costa, speaker/director of Escrito Está, It Is Written's Spanish-speaking ministry, visited President Jimmy Morales, president of Guatemala, to both express Escrito Está's commitment to sharing Jesus and to pray for him in his role as the country's leader.
During this special visit, Costa was able to give the president a brief report of what the local Seventh-day Adventist Church has been doing in the areas of education, health, spirituality, communications, and social work to relieve the needs of its citizens. He also shared an overview of the activities of the church around the world.
Morales, in return, mentioned that he is well-acquainted with the Adventist church, since an Adventist school is located right across the street from the Baptist seminary where he attended. Morales and other members of the government received a copy of the Ellen G. White's book The Desire of Ages and a devotional book. In gratitude for his service, Costa also gave Morales an Ambassador of Peace medal after reading from the Bible about Christian leadership. Toward the end of the meeting, Costa prayed for God to lead and bless Morales and Guatemala.
This meeting, in part, was made possible by the president's butler, who is a member of the Seventh-day Adventist Church. It is the second meeting Costa has had with local government officials in Guatemala, as the local Adventist church seeks to reach people in all levels of society with a message of hope in the second coming of Jesus.
Costa was in Guatemala to celebrate Escrito Está's 25th Anniversary, holding a series of meetings entitled "Un Futuro con Esperanza" (A Future with Hope). The meetings concluded with 210 baptisms.
— Cassie Matchim Hernandez is development assistant for It Is Written; click here to read a blog on the first meeting with Guatemalan government officials.
CLICK HERE for more NAD news.
kmaran
Wed, 04/17/2019 - 14:38
U.S. Supreme Court Asks Government to Express View on Church Member's Case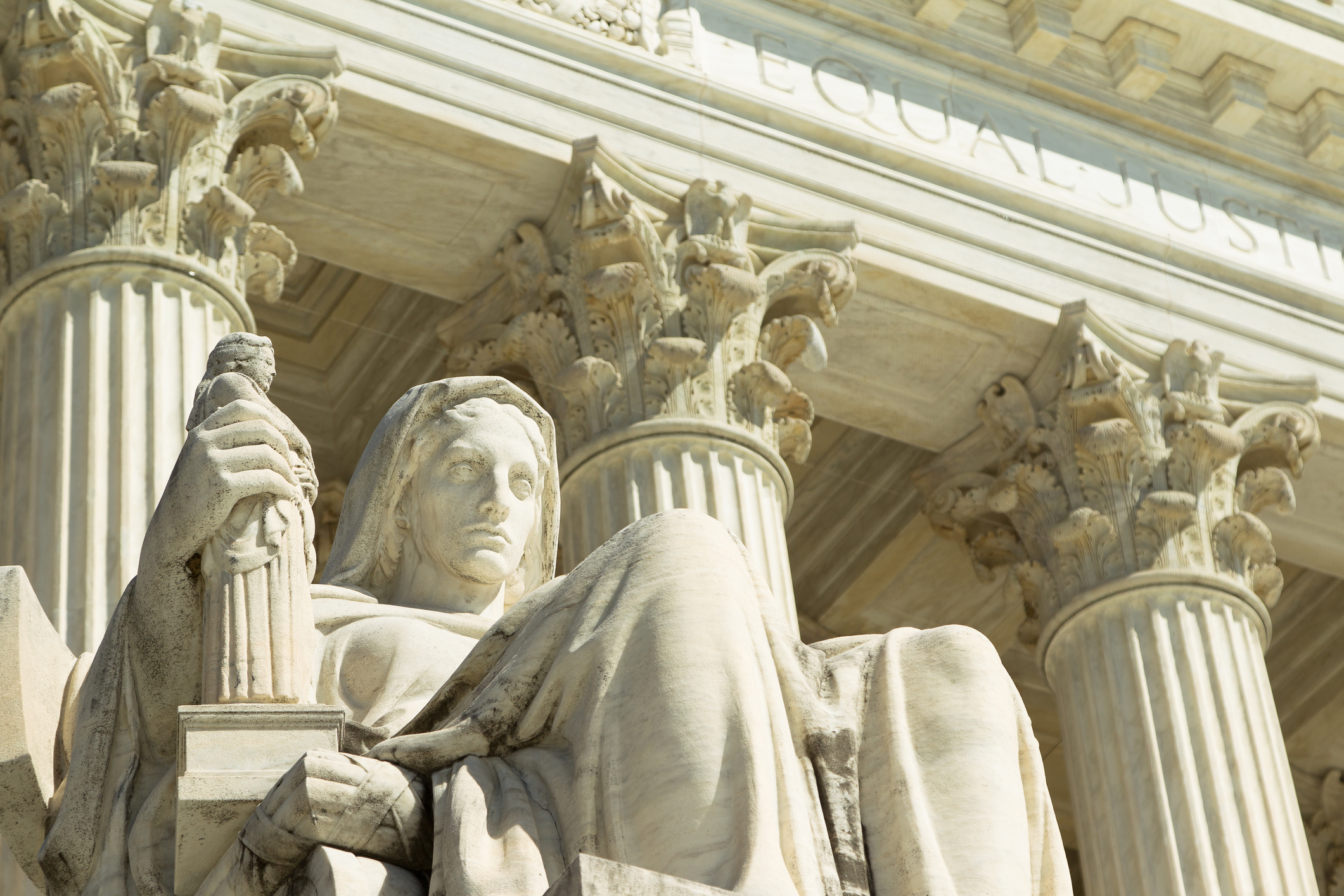 Seventh-day Adventist church member Darrell Patterson's religious discrimination case against Walgreens continues to gain interest and support. Patterson asked the United States Supreme Court to hear his religious discrimination case (see the September 2018 edition of Adventist Journey for more detail). He was fired by Walgreens in 2011 because he refused to work at a call center on the Sabbath.
Since Patterson's petition was filed last fall, several encouraging developments have occurred. First, other religious denominations and religious liberty groups filed friend of the court briefs in support. This wide-ranging collation included Christians, Jews, Muslims, and Sikhs. Second, Walgreens was ordered by the court to respond to Patterson's request, something it had declined to do on its own.
More good news came in January when four of the justices filed a "statement" concerning a different religious discrimination case dealing with a football coach fired for praying after games. In declining to hear his case, Justices Alito, Thomas, Gorsuch, and Kavanaugh strongly signaled interest in reexamining TWA v. Hardison.
This 1977 case set an extremely harmful legal precedent that religious employees have been fighting ever since. Patterson asked the court to revisit this decision, and the reference to Hardison by the justices was seen as interest in Patterson's case.
In March the court reinforced its interest by asking the U.S. government to file a brief. This relatively rare request is made when the justices think the government, which has responsibility for enforcing the law, can help inform their decision. This was such a strong indication of interest by the court that it sparked an op-ed in the Wall Street Journal (Mar. 22, 2019) by Pepperdine law professor Michael Helfand urging the government to support Patterson.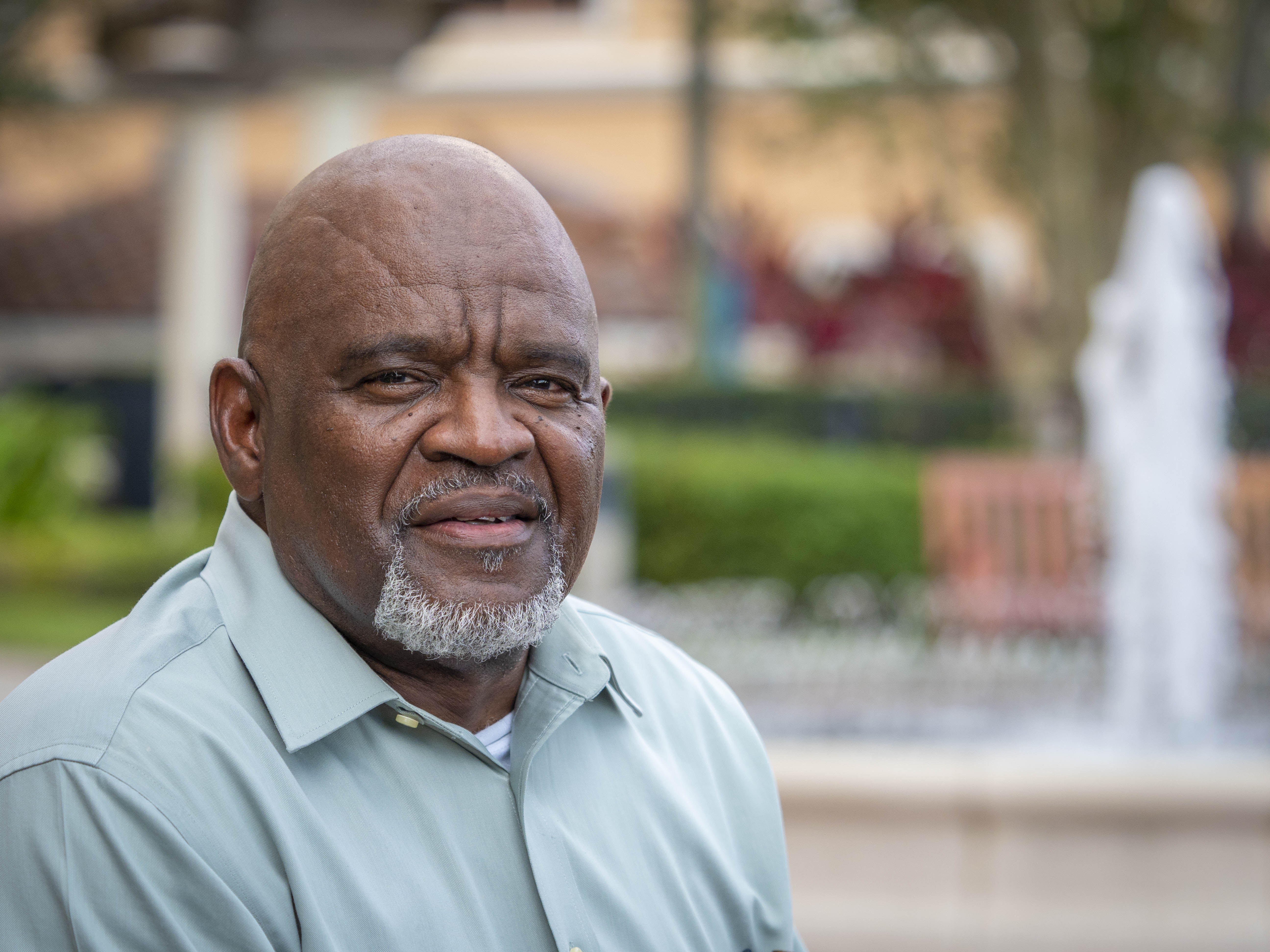 The government is likely to file its recommendation sometime during the summer. The justices will then decide, probably sometime in October or November, whether to take the case. If the Supreme Court does decide to take the case, it likely will be argued in early 2020, with a decision handed down before the end of June 2020.
Of course, none of this guarantees that the court will take Patterson's case, let alone that he will win if it does. However, for the first time in over 40 years there is a very real opportunity to undo the mistake made in Hardison.
This opportunity did not come about by accident. It is the result of a faithful church member who stood up for the Sabbath eight years ago and a church that invests the resources to defend its members.
— Todd McFarland is associate general counsel for the Office of General Counsel of the Seventh-day Adventist Church; click here for background article and copy of "Cert Petition."
kmaran
Wed, 04/17/2019 - 10:12
---