Adventist Review News
---
North American Division News
Members Serve Communities Impacted by Government Shutdown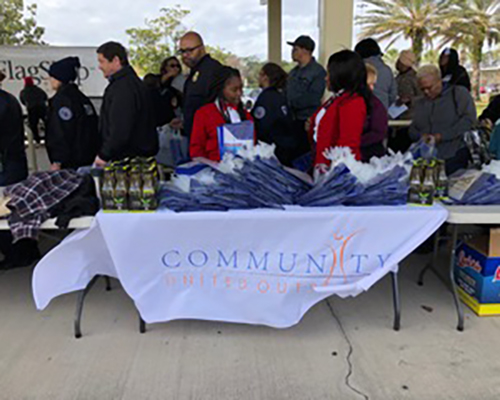 The United States experienced its longest government shutdown in history. During the 35-day shutdown, paychecks were withheld from thousands of federal employees, including those who work in safety operations at airports. More than 800,000 employees were furloughed or asked to work without pay.
Below are a few examples of Adventists meeting the practical needs of those whose lives were upended during the shutdown, which took place Dec. 22, 2018 - Jan. 25, 2019.
Adventist Community Services of Greater Washington
Adventist Community Services of Greater Washington (ACSGW) organized pop-up pantries on Jan. 14 and 23 in Silver Spring, Maryland, for furloughed government employees and contractors to get groceries. ACSGW also hosted two additional pop-ups after the government reopened.
"The supplies will cover me and my granddaughter for quite a while," said a government employee who visited a pop-up pantry.
Mytonia Newman
Mytonia Newman, a member of the Restoration Praise Center in the Washington D.C., metropolitan area — where thousands of federal employees live — utilized her catering business, "My New Cuisine," to provide 45 family-style meals to families.
Newman told the Potomac Conference that she used to work professionally in Washington, D.C., Her commercial kitchen is there. "I'm surrounded by federal workers. I knew several families personally that were affected by the shutdown and I also posted what I was doing on my Facebook page," said Newman.
"I had many responses from people asking if I could include their son or daughter on the list for meals and others asked how they could donate. I continued getting funding and ended up doing a second week of meals for families."
Community United Outreach
Community United Outreach, a Seventh-day Adventist co-op located in Orlando, Florida, sponsored a free food giveaway on January 31 to airport workers affected by the government shut down at the Orlando International Airport. More than 600 families were served.
Members of the Mt. Sinai Seventh-day Adventist Church's community services ministry and students of Mt. Sinai Junior Academy also partnered with the co-op.
Charles Drake, president of Community United Outreach said, "as Christians we are compelled to feed the hungry, even if they're just temporarily hungry."
Showing Up
Another impacted area is the national parks, which did not receive maintenance. According to a Columbia Union Visitor report, to help, WGTS 91.9 staff organized a cleanup event at the WWII Memorial in Washington, D.C. When the volunteers got there, however, they discovered that another group had already cleaned up.
Kevin Krueger, WGTS general manager, says, "[What] I noticed and thought about the effort is the coming together of community. ... People eager to do something, to help. ... We talk about being the hands and heart of Jesus to the Nation's Capitol and beyond. It was wonderful to see so many listeners from around the region show up."
mylonmedley
Thu, 02/14/2019 - 12:05
NAD Health Summit Uplifts Faith Community Nursing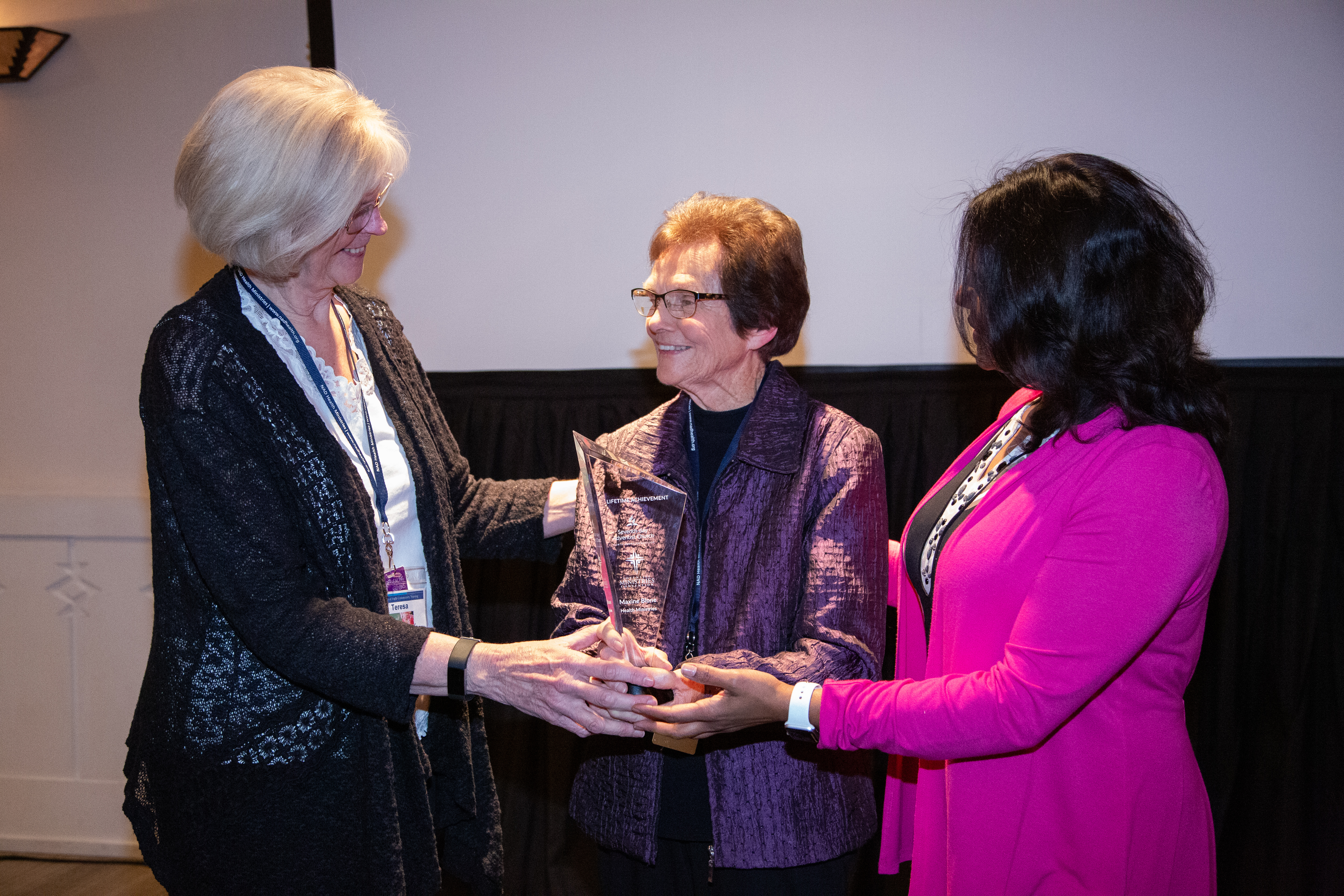 The practice of faith community nursing in the Adventist Church was celebrated during the banquet ceremony of the 2019 North American Division Health Summit in Albuquerque, New Mexico. Leaders and members of the Adventist Association of Faith Community Nursing (AAFCN), along with nurses who received specialized training during the summit to become a faith community nurse, attended the banquet on Jan. 24.
"We are grateful for the heritage of health and healing that we have in the Seventh-day Adventist Church, and I believe the time has come [for us to] be much more deliberate and intentional about merging our evangelism with our health message," said Teresa Nelson, president of AAFCN.
Faith community nursing is what was once known —or is often referred to — as "parish nursing." It is recognized by the American Nurses Association as the "specialized practice of professional nursing that focuses on the intentional care of the spirit as part of the process of promoting wholistic health and preventing or minimizing illness in a faith community."
In the context of the Adventist Church, "the faith community nurse is a member of the [local church] staff and works in conjunction with clergy and the congregation and provides opportunity for the transformation of the faith community and the sources of health and healing," said AAFCN historian Maria Middlestate.
During the event, Middlestate gave an overview of faith community nursing within the denomination. The AAFCN was official formed in 2013 with the election of board members. In 2014, the association's 21 inaugural members met for the first time at the NAD Health Summit in 2014 in Orlando, Florida. The association has been steadily growing ever since.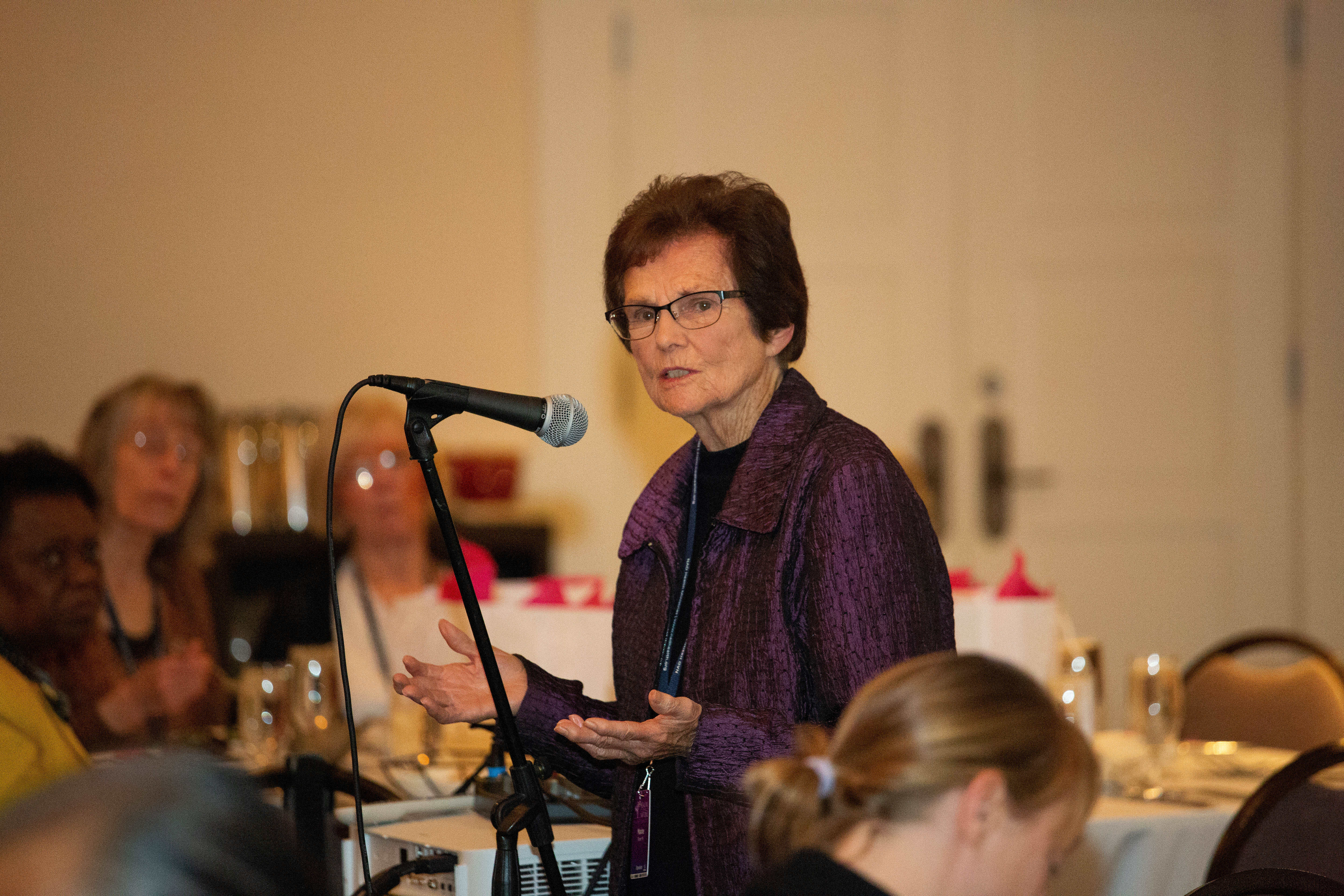 "Servant Leadership in Its Fullest"
Middlestate also shared the contributions of Bernice Deshay, who was instrumental to launching a parish nursing program at Columbia Union College, (now Washington Adventist University) and forming a partnership with Adventist Health System, which was represented at the banquet. However, special emphasis was placed on the evening's 90-year-old guest of honor, Maxine Bloom, whom the association recognizes as its leader.
"It's wonderful to get [recognized] for something you that love doing. The Lord is good. I believe in it, I believe in health. I'm going to keep walking and keep teaching," said Bloom, after accepting a lifetime achievement award from NAD Health Ministries.
After receiving training in the practice of parish nursing in 1994, Bloom brought her knowledge to her workplace at Adventist Health in Roseville, California. She created a how-to booklet to help educate ministers on faith community nursing, spoke at ministerial meetings, and fostered a partnership with local churches.
"When I first took this program, it didn't take me long to realize that this was servant leadership in its fullest and this is what Seventh-day Adventists believe in. The whole program just was so exciting when I took it," said Bloom.
Bloom retired from her position the same year, but agreed to help Adventist Health manage the 12 hospitals in its network with parish nursing programs. She served in the part-time capacity for 10 years.
"Her dream was to have all Seventh-day Adventist churches have a parish nurse for their members," said Middlestate. "It is still Maxine's vision that each nurse experience the rewarding, spiritual connection this relationship fosters; and that every hospital patient have an advocate to assist in the unknown and overwhelming world of medical care."
The Necessity of Partnerships
An underlying theme of the banquet was the importance of ministerial support and how vital is it for the association's aim to have a faith community nurse in every church.
"I must confess, when I became senior pastor at Emmanuel-Brinklow 10 years ago, I did not know an awful lot about faith community nurse. I had heard about parish nursing because I'm married to a nurse … but I did not fully understand the benefits of having a faith community nurse on your pastoral staff," said Anthony A. Medley, I, senior pastor at Emmanuel-Brinklow Seventh-day Adventist Church in Ashton, Maryland.
Medley, who also serves as the pastoral liaison for AAFCN, says if he were called to another church, he would ensure that a faith community nurse would be part of his team. "I've grown not only to appreciate what faith community nursing is, but I'm also at a place where I'm challenging and encouraging my colleagues in ministry to see the faith community nurse as the anchor to help churches, congregations, and community to fulfill the wholistic gospel message that God has uniquely given to the Seventh-day Adventist Church."
Dr. Angeline David, director of NAD Health Ministries, serves as the executive director of AAFCN and believes in the unique role faith community nurses play in fulfilling the gospel commission.
"It is an honor for me, though I am not a nurse … to be able to work with these amazing nurses and those who value them, and [those who] recognize how important they are to the work in the church and the work of the church," said David.
David also announced a new partnership with the General Conference information systems department that is poised to help expand the Church's faith community nursing network.
"I have made it one of our primary goals of the NAD Health Ministries to strengthen and develop where needed a stronger network and networking capabilities," said David. "We are looking at avenues of using technology to connect us. Our goal is to make it accessible, user-friendly, functional, and help you achieve what you want to achieve where God has placed you."
mylonmedley
Thu, 02/14/2019 - 09:17
Camp Meeting: Still Here After 150 Years!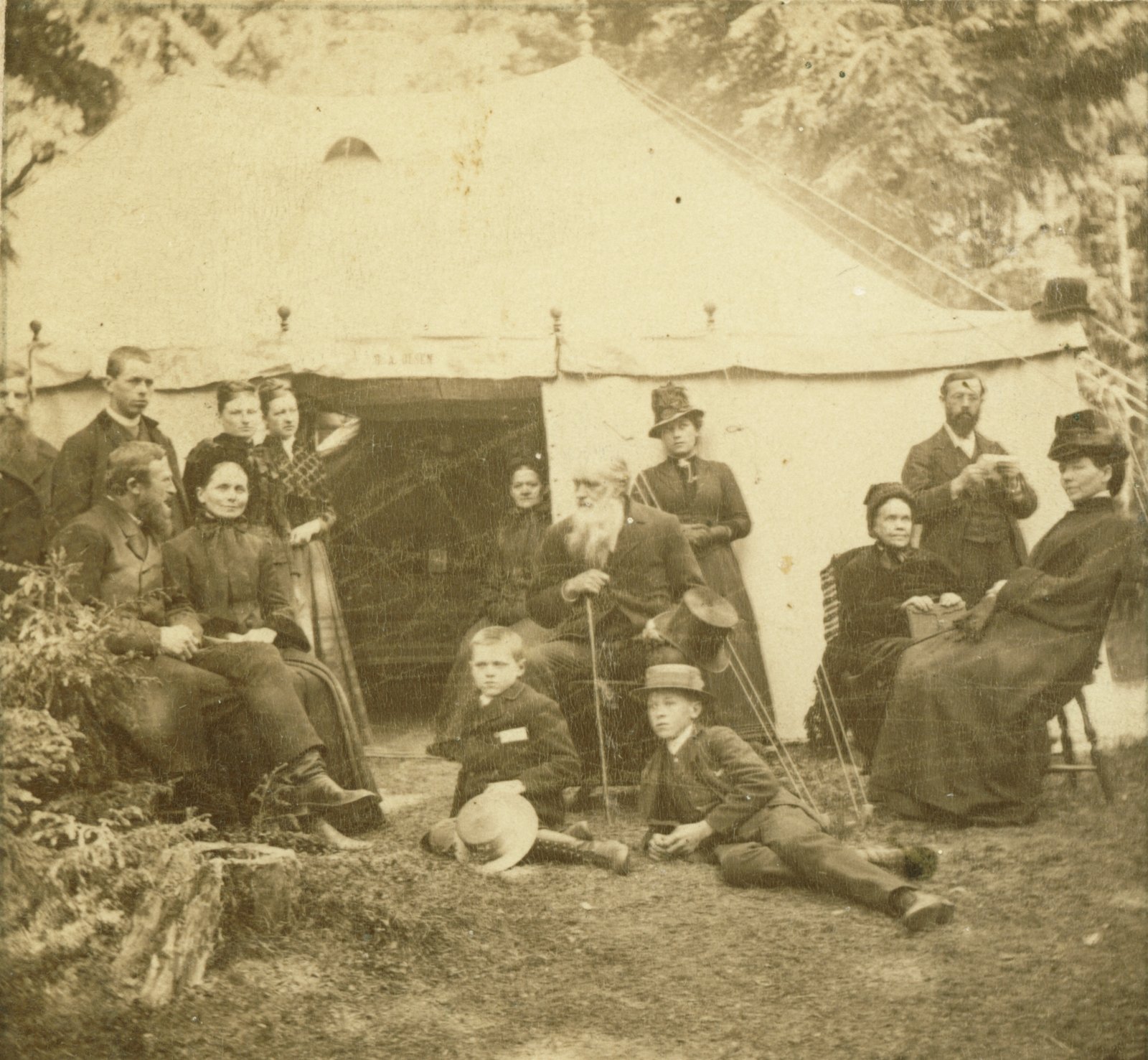 From the very first camp meeting of the Seventh-day Adventist Church, held in 1868 on the farm of E. H. Root in Wright, Michigan,[1]to the 111 camp meetings held in the North American Division (NAD) in 2018, the benefits of these gatherings are still countless.
Having preached at many camp meetings the past few years, I am encouraged—and amazed—that many members still attend. What attracts church members to drive for miles with tent or camper, stay in on-site cabins or off-site motels, bring food for picnics, and bear the dusty, hot summer heat to attend a camp meeting? Most campgrounds are in remote, rural places in conference territories. Most of our members live in urban places. Why do we keep holding camp meetings? Why do urbanites keep returning?
Here are five of my observations about camp meeting, and why Adventists still attend.
It solidifies our biblical faith.
From Palau to Bermuda, from Alaska to Newfoundland to Florida—and everywhere in between—Adventists in the NAD still have the hope that Jesus is coming again soon. That hope is forged and solidified when we come together to open God's Word and are reminded that this world is not our home. Faith in God is renewed at camp meeting and, as quiet as it's kept, it is a great place to deal with, or combat, errant theology. Ellen White wrote that camp meetings were "to promote spiritual life among our own people. . . . We need to meet together and receive the divine touch."[2]Camp meetings keep us spiritually focused. They also give us an annual, corporate, and personal renewed-faith possibility.
Day to day living is encouraged through fellowship.
This annual gathering encourages cross pollination with like-minded believers from many congregations. Whether in cities or in rural towns and neighborhoods, our fellowship helps us relate to each other's common struggles and victories. Fellowship is like iron sharpening iron (see Prov. 27:17). It was huge in the early church as they broke bread together and prayed (see Acts 2:42). Isn't it just as important today?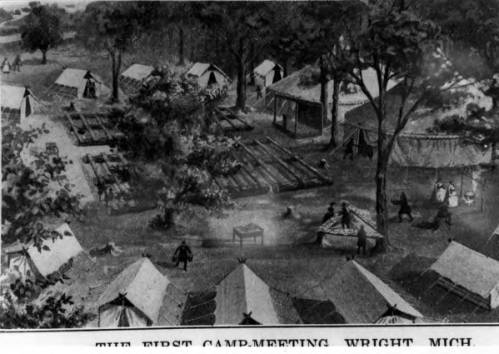 It helps keep the focus on mission.
Camp meetings done superbly require significant time, energy, and finance. The investment given by conferences to camp meeting yields significant spiritual optimism, evangelistic momentum, and mission feedback that can be felt throughout the entire year. When conference churches or constituencies join together, newfound stories and experiences are shared and mission is solidified.
Most church members attend on weekends.
Camp meeting attendance is largest on the weekends. Because of this, some conferences conduct only weekend seminars and preaching services. But even in these situations, it is an annual occurrence of focus and intentionality.
The Lord blesses abundantly.
It's true that you get what you desire or expect from camp meeting. But one thing is certain: the Lord blesses human efforts on these dusty grounds. When I hear such things as "I've been attending camp meeting for 32 years" or "I'll never miss camp meeting again" or "I was baptized at camp meeting," I know the Spirit of the living God accompanies our human frailty in a meeting that's been around a century and a half.
What spiritual benefit have you discovered at camp meeting? What urbanite friend could you invite to experience the concentrated exposure to nature while listening to practical seminars and powerful preaching? I invite you to experience at camp meeting the refreshing outpouring of God's Spirit on your life.
— Ivan L. Williams Sr., is director of the Ministerial Association for the North American Division.
---
[1]Arthur W. Spalding, Origin and History of Seventh-day Adventists (Washington, D.C.: Review and Herald Pub. Assn., 1962), vol. 2, p. 10.
[2]Ellen G. White, Testimonies for the Church (Mountain View, Calif.: Pacific Press Pub. Assn., 1948), vol. 6, p. 32.
kmaran
Wed, 02/13/2019 - 19:23
---