Adventist Review News
---
North American Division News
La Sierra University Film Student's PBS, NAD Projects Aim for Positive Impact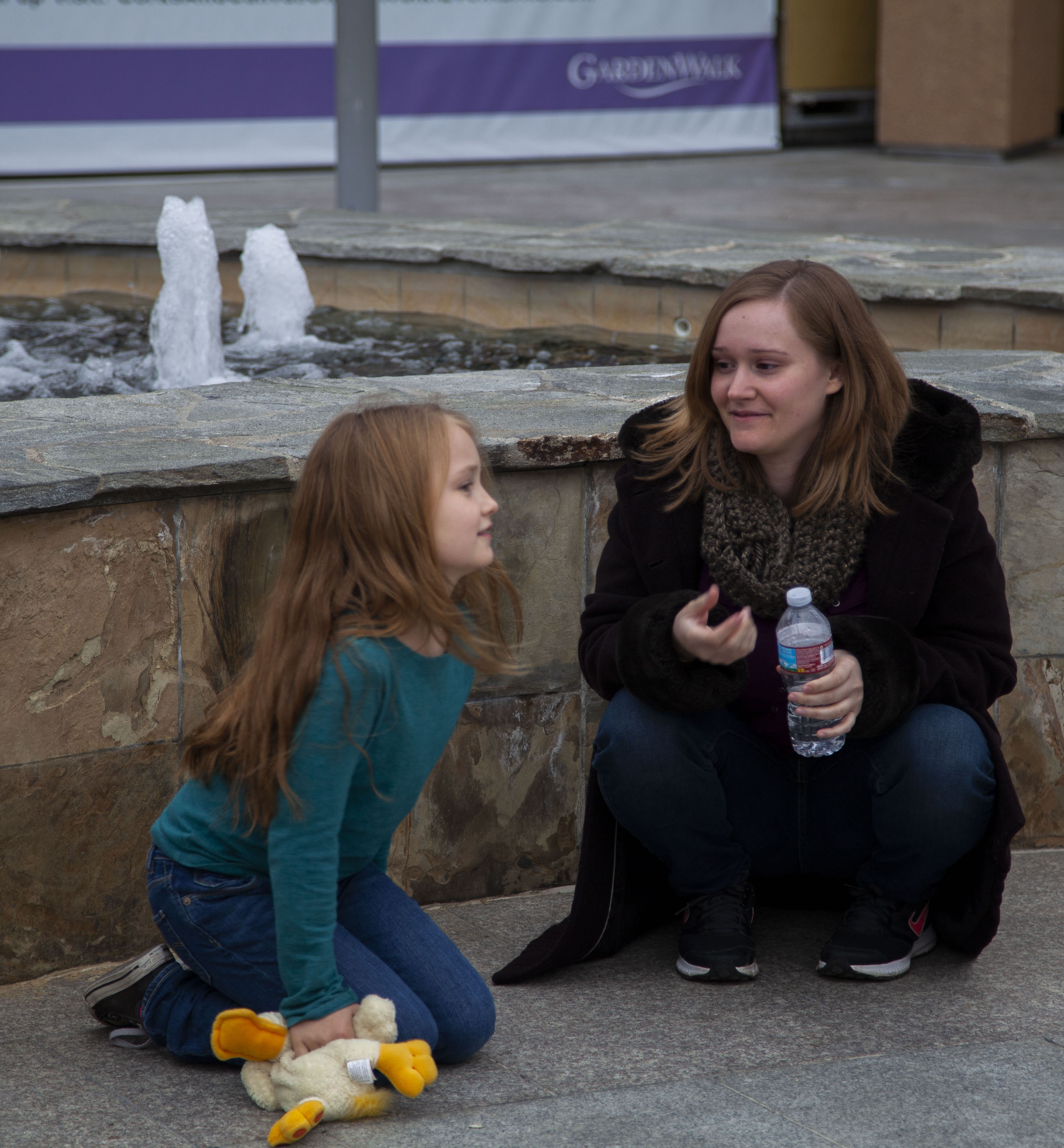 Michelle Noland, a senior La Sierra University Film and Television Production major, recently launched into the world of professional storytelling where she is using her talents to impact others' lives.
PBS affiliate KQED inked a distribution deal with Noland in August for inclusion of her award-winning short film "She Isn't Here" in the nationwide series, "Film School Shorts." The film, which is expected to be released in April 2019, explores the anxiety disorder agoraphobia.
Stewardship Series
Additionally, the North American Division of Seventh-day Adventists (NAD) in Columbia, Maryland, hired Noland to serve as a cinematographer and editor on a millennial-focused web series titled "I Am a Steward." The 24-episode video series is a promotional campaign designed to increase awareness of the Adventist Giving mobile app and foster understanding of stewardship through personal stories. The first episode will appear in January on the Adventist Giving app, the Adventist Giving website, on the Hope Channel, and through the NAD's social media outlets. The series will also be available to NAD conferences for distribution to churches.
"Personal stories are extremely effective at teaching stewardship and we have had a great response from the test audiences of the "I am a Steward" series," said John Matthews, NAD Stewardship director.
The NAD project took Noland to 12 states and to Calgary, Alberta, Canada "Before making this series, I had a very narrow view of what it was like to live in other states besides California," she said. "But these trips have definitely broadened my mind. I was invited into strangers' homes, ate with their families, heard their stories, and saw the practical ways in which they lived out their faith. I would say that this has reaffirmed my own beliefs and reminded me of my own need for God."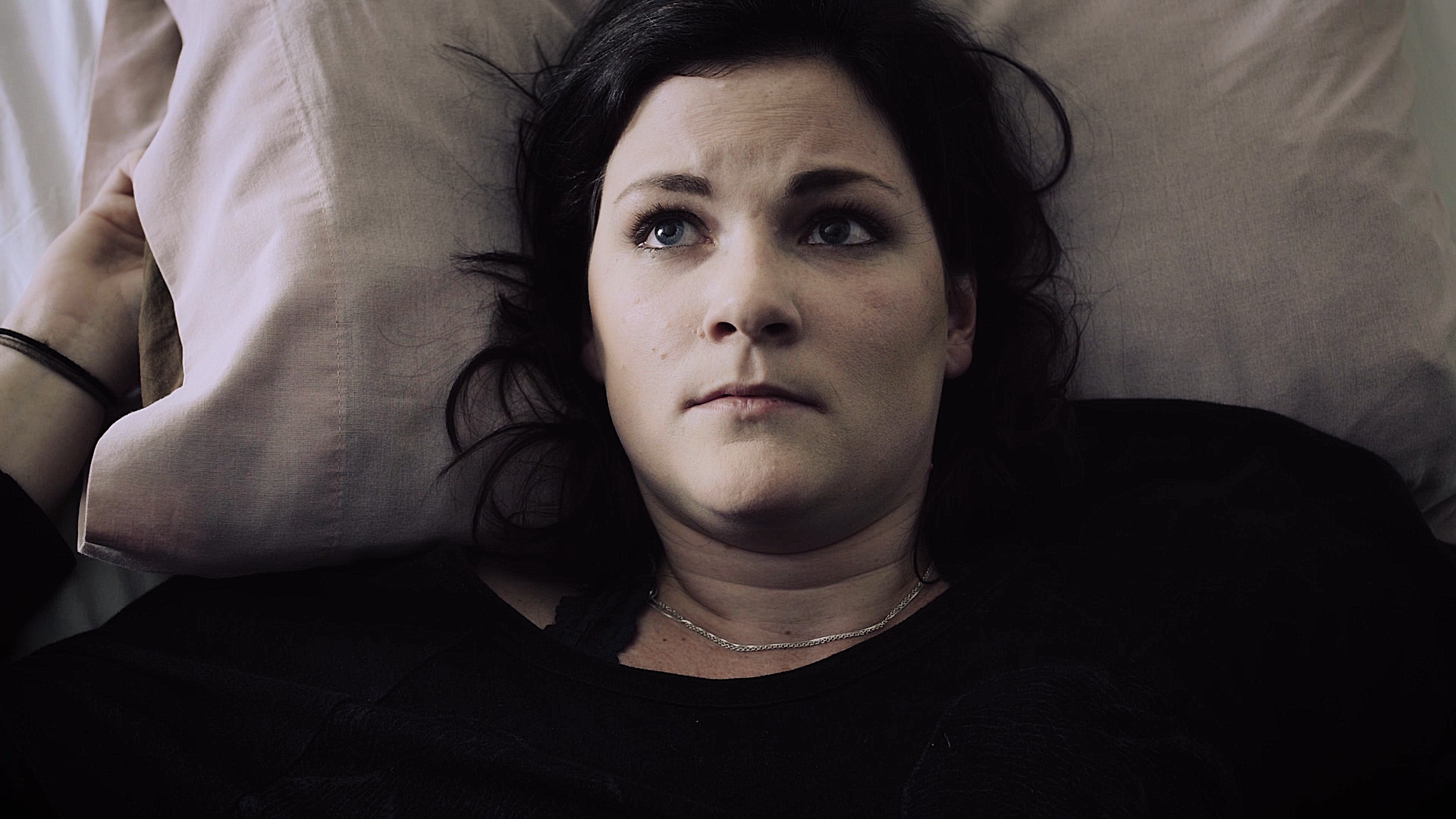 Student Film
"She Isn't Here," which Noland wrote and directed under her company, NeoAisling Productions, was slated to air nationally on PBS stations as part of the series' sixth season. It will also be available for three years through the PBS video-on-demand service and YouTube channel.
"When I was first contacted by KQED at the beginning of the summer notifying me that I was selected to be part of their show, my initial response was to jump up and down in excitement," said Noland. "I felt as though I was going to burst. I had never been offered anything like this in my entire life."
"I'm delighted, but not surprised, to learn of the successful distribution of Michelle Noland's film on PBS and elsewhere. She has a passion and a talent for filmmaking that has rapidly developed under the expert guidance of our faculty," said Rodney Vance, Department of Film and Television Production chair.
The fictional film draws readers into the reclusive and anxious world of a character named Rebecca, played by Liz Sandifer. Rebecca grapples with agoraphobia, a disorder that induces panic attacks or feelings of being trapped or helpless in public spaces or crowds. "We get to see an insider's perspective on how difficult day-to-day life is, how debilitating the disorder can become for some people, and how Rebecca deals with pressures from work, family, and relationships in general," Noland said.
The film falls in line with Noland's goal of "telling stories that haven't been told," of touching people's lives toward influencing positive change and healing, including in the arena of mental health. "I wish to help make anxiety disorders and mental illness something that we can all freely talk about without feeling judged or marginalized," she said. "I hope that my film will somehow be a part of making others feel like they aren't alone and that it is okay to bring up these topics."
She added that inspiration for the film project derived from anxiousness and awkwardness she has experienced, and from her mother's struggle with agoraphobic tendencies when Noland was a child.
In addition to receiving the KQED contract, "She Isn't Here" won Best Dramatic Short at the NAD Sonscreen Film Festival. It was a finalist and won Best Actress at the Eclipse International Film Festival, and was a semi-finalist at the Caribbean Market and Film Festival. "She Isn't Here" was also an official selection of the following festivals: Cameroon International Film Festival, Converge Art and Music Festival Film Showcase, IAWRT International Documentary Awards, and the AFC Global Fest in India.
Noland and her husband, Jesus Noland, a software engineer who designs story-based games and apps operate the family-oriented ministry, FamGrowth.org, which aims to provide events and resources that help strengthen families. "A big influence for our work and ministry comes from our belief in God and our belief that we weren't made to be idle and unproductive. We were created to create and reflect God's love to others," said Noland.
kmaran
Tue, 12/11/2018 - 16:16
Southwestern Adventist University Nursing Department Receives Grant from Ardmore Institute of Health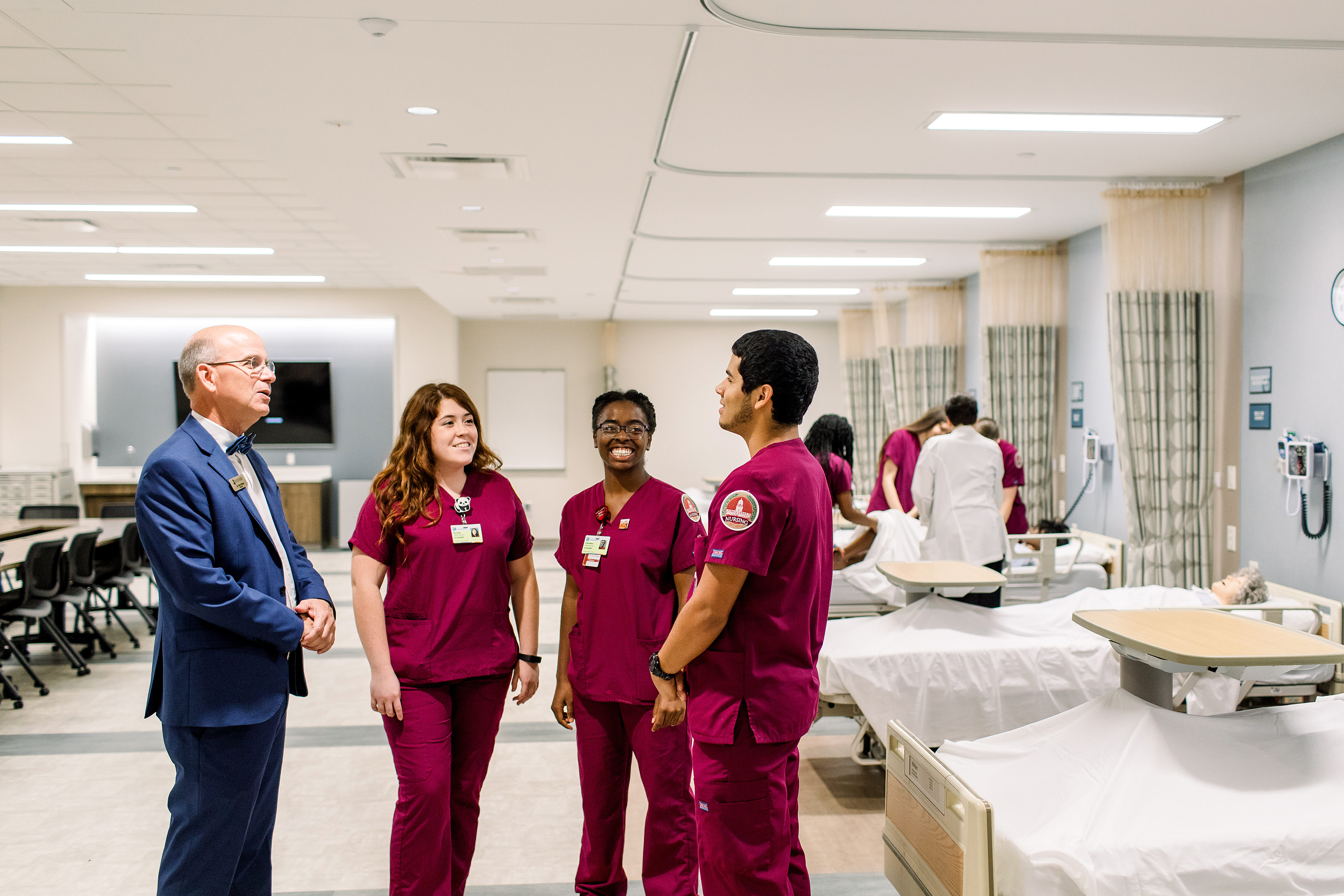 Southwestern Adventist University's Nursing Department is thrilled to announce the approval of a grant from the Ardmore Institute of Health. The grant will give the nursing department an opportunity to develop a whole-person wellness certificate program for student nurses and nurses currently in practice. With this initial $80,000 grant, the nursing department will start the work of identifying core content that will guide the creation of the certification curriculum.
"The Ardmore Institute of Health is pleased to support the work of Southwestern's Nursing Department," says Kevin Brown, president and CEO of Ardmore Institute of Health. "It is our hope that through their efforts on this project, the door will be opened to a large number of nurses to learn about Lifestyle Medicine themes during their training."
The Ardmore Institute of Health grant will enable nursing students and practicing nurses to receive further training and certification in areas pertaining to physical, mental, social, and spiritual health, with emphasis on lifestyle management and nursing practice.
The curriculum will incorporate the work accomplished by the American College of Lifestyle Medicine and include concepts identified in CREATION Health principles, such as Choice, Rest, Environment, and Outlook. The intent is that this content can be incorporated into nursing curricula or used by a health care organization or individual nurse for professional development and practice enhancement.
The project is unique in that it will place a nursing practice perspective on lifestyle management and spiritual care concerns in promoting optimum health for patients.
"We are delighted to receive this funding as it provides a prime opportunity to collaborate with organizations that are invested in excellence in nursing practice with an emphasis on addressing whole person well-being." says Dr. Terri Gibson, Wellness Counts director and nursing professor at Southwestern. "There is a real need for nurses to understand the correlation between mental, spiritual, and physical health, and how to help patients achieve optimal wellness. With this certification, our nursing graduates and others will be even better prepared to serve their patients."
Previously, the Ardmore Institute of Health granted the Nursing Department $62,000 in 2017 to start the Wellness Counts program to provide health and lifestyle education and activities for the local Johnson County community. The program continues to thrive.
For more information, visit swau.edu/wellnesscounts or follow the program on Facebook.
kmaran
Thu, 12/06/2018 - 12:45
When Holidays Aren't So Jolly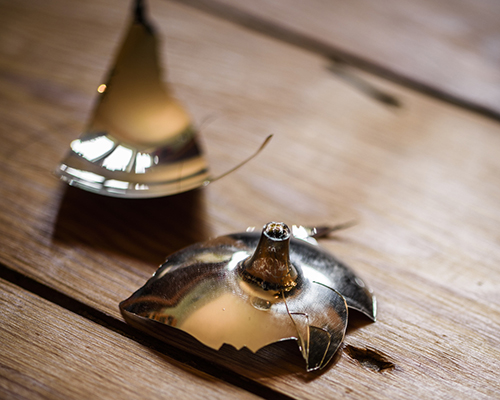 It's the most wonderful time of the year! That is, until we realize all the work that needs to be done. Have you made your to-do list and checked it twice?
Christmas is all too often the most stressful time of the year. This can lead to unintended anger or outbursts, emotional or mental breakdowns, or physical problems such as high blood pressure. The holidays can be harmful, instead of refreshing our faith in our soon-returning Savior.
But there is hope for a truly joyous holiday season. The potential side effects of increased stress can be eased by becoming more resilient. Resilience is our ability to cope with or bounce back from negative events. It includes behaviors, thoughts, and actions. We all have some of it; and like faith, resilience can grow through God's power.
A strong social network with family and friends can improve your resilience. The January/February 2015 issue of Vibrant Life (www.VibrantLife.com) has articles and tips about how to meaningfully connect with family and friends. It's important that these connections are deep, sincere, and mutually fulfilling, which is a blessing from God (Ps. 133).
Here are four other tips to help alleviate stressors this time of year and build your resilience:
Be Realistic
Much of the holiday pressure comes from our personal and cultural expectations and norms. Make up your mind that it's OK to let some of them go. Don't demand from yourself or others what is not absolutely necessary. Exercise your flexibility. Invite others to contribute toward making the festivities a success; perhaps God wants to develop some skills in them.
Nontraditional Gifts
Save yourself time by donating to a charity in the name of your loved one. Give a card or picture explaining the ministry to open up conversation. Or consider gifting them tickets to an upcoming church-sponsored event or retreat, such as the NAD Health Summit in January. Give a gift that will strengthen their ministry and heavenly influence.
Spread the Love
Holidays can be especially painful for those who struggle with loneliness. Our beautiful Sabbath smiles can sometimes disguise our emotional needs. Do you see them at your church? Why not make room for them at your holiday table? Consider how you can implement Luke 14:12-14 in your celebrations. Someone near you is praying that Psalm 68:6 comes true this year: God sets the lonely in families.
Be Healthy
Yes, it's true: getting enough sleep and regular exercise, and partaking in a healthful diet, also improve how you cope with stress. Bundle up the family and take a quick walk around the block. Or play musical chairs inside. Simple activities can make a big difference.
But sometimes, no matter how much we do, the pain of the season can be quite unbearable. The holidays don't make memories of past abuse, trauma, or neglect disappear. If this is your experience, find a qualified counselor who will respect your faith in God and encourage you to exercise it. Let God give you the gift of complete healing.
In Leviticus 23, when instructing the Israelites about the national feasts, the Lord repeatedly tells them not to do any "servile" or "regular" work. Commenting on this precept Ellen White wrote: "God gave direction to the Israelites to assemble before Him at set periods . . . and observe special days, wherein no unnecessary work was to be done, but the time was to be devoted to a consideration of the blessings which He had bestowed upon them."*
Being exhausted and burned out does not glorify God, nor does it draw us closer to Him or to salvation. The year is drawing to a close. We have just a few more days to make this year really count for eternity. What one thing—the one thing needful—will you do?
* Ellen G. White, Testimonies for the Church (Mountain View, Calif.: Pacific Press Pub. Assn., 1948), vol. 2, p. 598.
— Angeline B. David, DrPH, MHS, RDN, is health ministries director for the North American Division; visit www.nadhealth.org for details on next month's health summit.
kmaran
Thu, 12/06/2018 - 12:16
---