Adventist Review News
---
North American Division News
Pacific Union Hosts NAD Asian-Pacific Pastors' Convention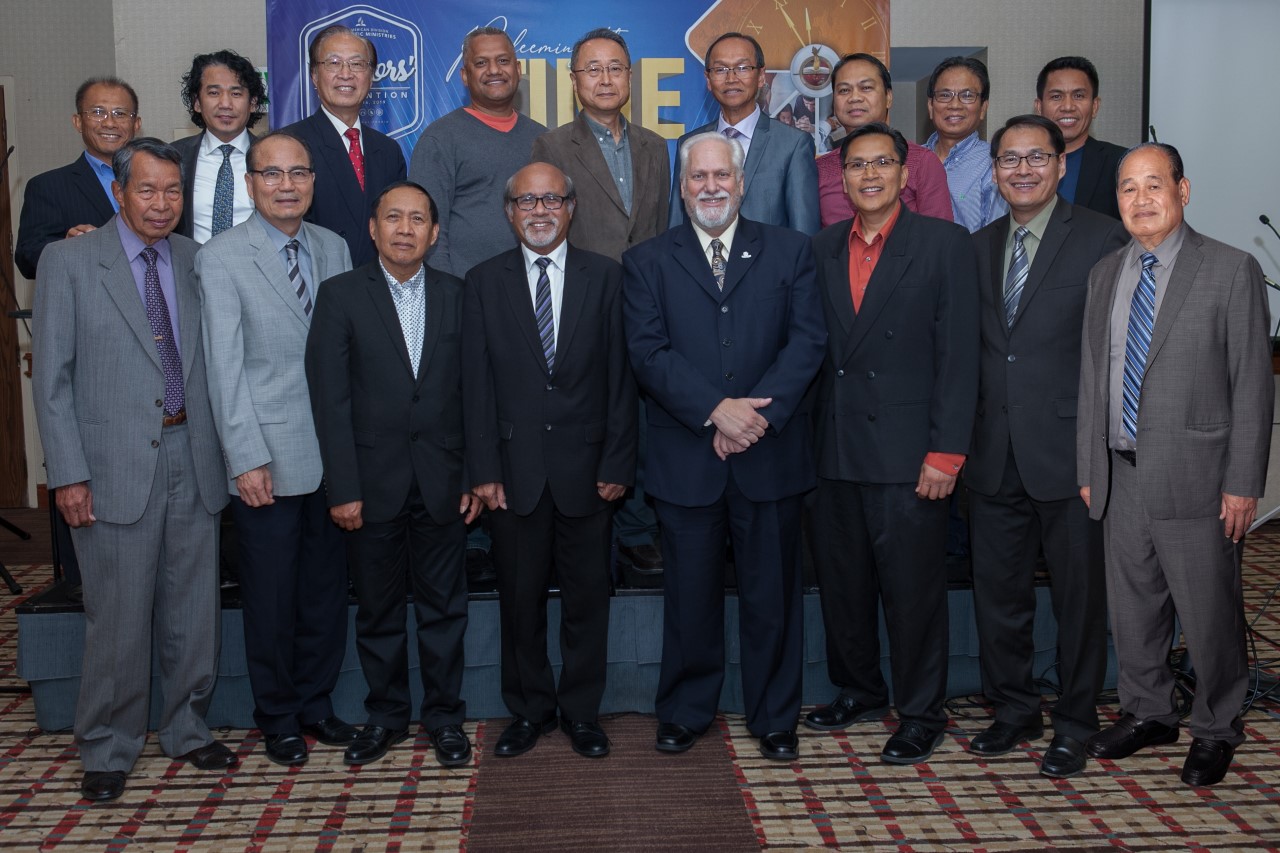 Pastors from across the U.S., Canada, Guam-Micronesia, and Bermuda gathered in Ontario, California, from May 13-16 for the North American Division (NAD) Asian-Pacific Pastors' Convention. About 400 pastors and spouses registered for the convention.
"The convention brought our pastors a renewed passion for study of the Bible and helped them embrace the relevance of planting and growing healthy churches," said VicLouis Arreola, director of Asian-Pacific Ministries for both the NAD and Pacific Union Conference. "This gathering was an upper room experience that prepared them to meet the challenges of these end times and finishing the work."
"It was a wonderful experience to bring the [pastoral] team together," said Tony Anobile, NAD vice president for Multilingual Ministries. "The speakers were really focusing on the journey that pastors have and their relationship with Jesus. VicLouis and [his team] brought in people to provide training seminars and education on how to better their personal life, their ministries, and their families. The event showed that, in the NAD, there is diversity, but also unity of purpose and spirit."
According to Arreola, this is the third NAD-wide Asian-Pacific pastors' convention to be hosted. As the host of conventions in years past, the Pacific Union extended invitations to other unions. Now, NAD Asian-Pacific conventions bring Asian-Pacific pastors together once every three years, and Pacific Union conventions continue to be hosted yearly. 
For Arreola and his team, who work to provide this opportunity for those in ministry, the NAD convention is a time to celebrate the diversity of and ministry to 33 different cultural language groups. The convention is also an opportunity for the Asian-language advisories to meet, plan, and renew their mission and vision for reaching the communities in this division. 
"One of the goals of having this convention is to gather the pastors in the North American Division and fellowship together," said Bernard Castillo, administrative assistant for Asian-Pacific Ministries in the Pacific Union, "as well as continuing education for all the pastors."
Pastors who attend the convention earn five continuing education units through attendance at various sessions hosted by professors from Andrews University Theological Seminary and the H.M.S. Richards Divinity School at La Sierra University, as well as other guest presenters. Pastors attended courses on New Testament theology, Old Testament theology, archaeology, pastoral care and counseling, systematic theology, and church growth and evangelism. Course curriculum included Seventh-day Adventist foundational studies, interpersonal ministry, outreach in the community, applied pastoral skills, and concepts of church growth.
Sessions were also offered for the spouses of pastors and were coordinated by Imelda Arreola. Topics by guest presenters included "How to Thrive in the Journey of Ministry," "Serving with my Spiritual Gifts," and "The Pastor's Wife and Healthy Self-Worth."
This year's convention was themed "Redeeming the Time." Guest speakers included Dan Jackson, president of the NAD; Ricardo Graham, president of the Pacific Union Conference; and Randy Roberts, senior pastor of the Loma Linda University Church.
The pastors in attendance represented many of the 820 Asian-Pacific churches across the U.S., Canada, Bermuda, and Guam-Micronesia. For these pastors, the fellowship, continuing education, and time for spiritual renewal make these conventions both a professionally and spiritually significant event.
"The reality in North America is that minority groups are going to continue to grow. I'm grateful to Vic for coordinating this event, and for his commitment to continued [ministry] growth," said Anobile. "At the NAD, our commitment is to support the growth of immigrant and refugee ministries in North America in any way we can."
— Faith Hoyt, Communication and Community Engagement, Pacific Union Conference
kmaran
Wed, 06/12/2019 - 11:02
Hundreds attend NAD Myanmar Convention in Indiana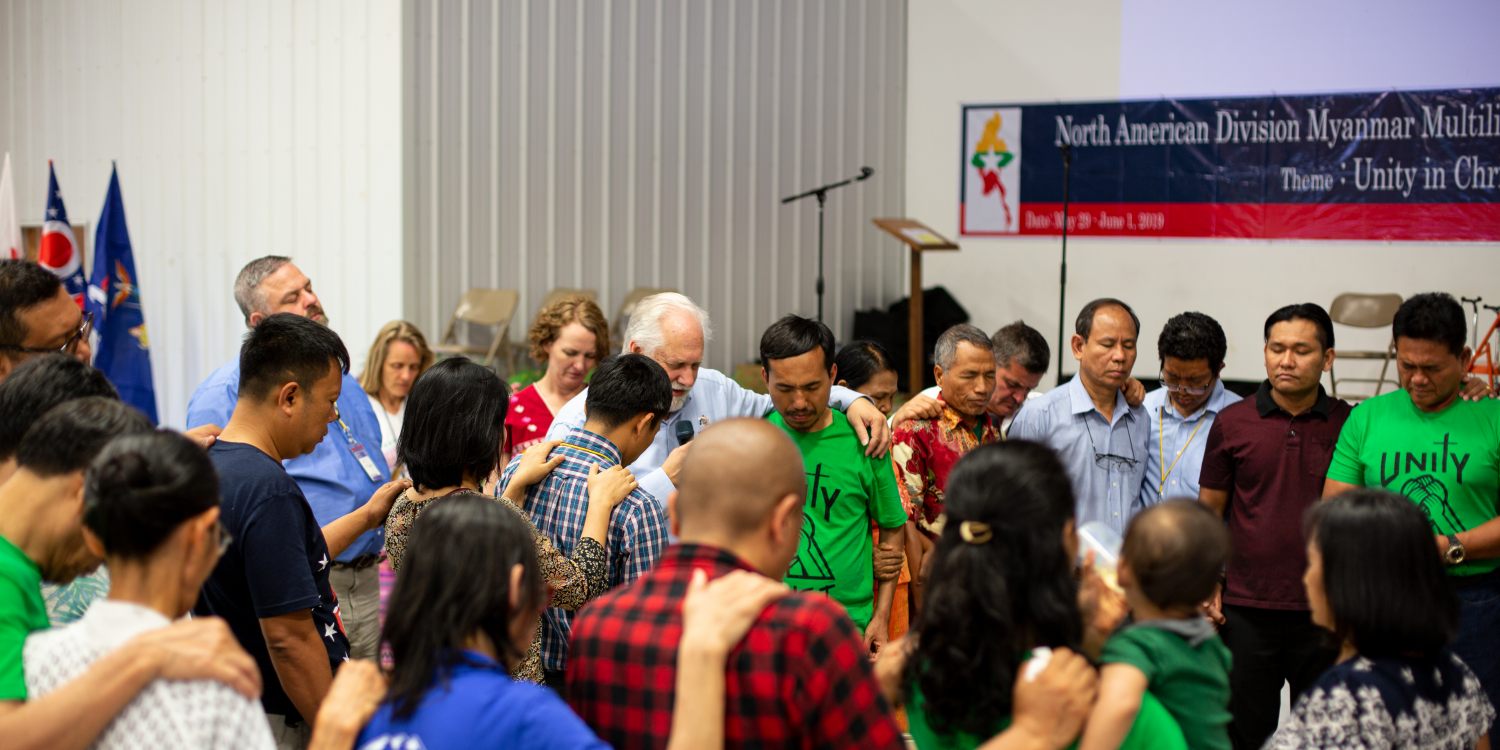 During the first weekend of June 2019, almost 600 people from across the U.S. gathered for the bi-annual North American Division's Myanmar Multilingual Convention held at Timber Ridge Camp in Spencer, Indiana. Organized by Samuel Ngala, an Indiana pastor and church planter, speakers included John Kitevski, evangelist, elder, and one of the leaders at Gateway Congregations in Melbourne, Australia; Tony Anobile, North American Division (NAD) Multilingual Ministries; Rahel Wells, Andrews University Religion professor; Charlie Thompson, Youth department director; Terri Saelee, coordinator for the NAD's Adventist Refugee and Immigrant Ministries (ARIM); and Bill Wells and Julia Aitken O'Carey of ASAP Ministries.
Nine different language groups from Myanmar (previously known as Burma) were present at the convention, along with visitors who represented Africa, Australia, South America, and Asia. Hymns were sung, sermons preached, and prayers offered up throughout the weekend. As a result, there were five baptisms of young people who chose to dedicate their lives to the Lord.
The number of refugees in the Lake Union has grown significantly. Just 10 years ago, there were no Myanmar congregations in the Lake Union. Today there are 10! Organizers shared that there is an urgent need for laborers within the Lake Union. This year, there were two initiatives at the convention designed to bring spiritual revival and equip laborers with tools needed to continue the work within the refugee groups.
A Critical Time
"To bring this initiative full circle, one cannot ignore the grim history of what the people from Myanmar experienced," said organizers. "Underneath the smiling faces are a people group who have experienced rampant ethnic strife and civil wars from their homeland."
"The government is intentionally doing an ethnic cleansing," said Terri Saelee, Ministry Special project coordinator of Refugee & Immigrant for the North American Division. "They are purposely ridding their country of those who do not hold the three Bs, which are people of Bamar-descent, Burmese-speaking, and Buddhist."
If asked about their experience, a smile followed by laughter is the common response by the refugees, but a spokesperson for the group revealed to Saelee, "We laugh so that we don't cry."
Through the past several decades, many have fled Myanmar to seek asylum in neighboring countries. According to the Center for Immigration Studies/ Refugee Processing Center, a total of 3,555 refugees from Myanmar were settled in the United States between 2017 to 2018.
Relying heavily on church plant consultants, Saelee said that the NAD believes in empowering people from the different refugee groups. "By doing this," she said, "you bypass language barriers and cultural misunderstandings."
Saelee works closely with Samuel Ngala, pastor of the Fort Wayne Karen Church and Hope Adventist Company (Indianapolis), who understands Myanmar and its history.
"Culture is beautiful, but culture also can bring division," Ngala said, as he explained the complexity of working with the different language groups. "Language may be poetic but also can bring animosity," he continued. "With this convention and the theme 'United in Christ,' we are hoping to bridge those gaps with love."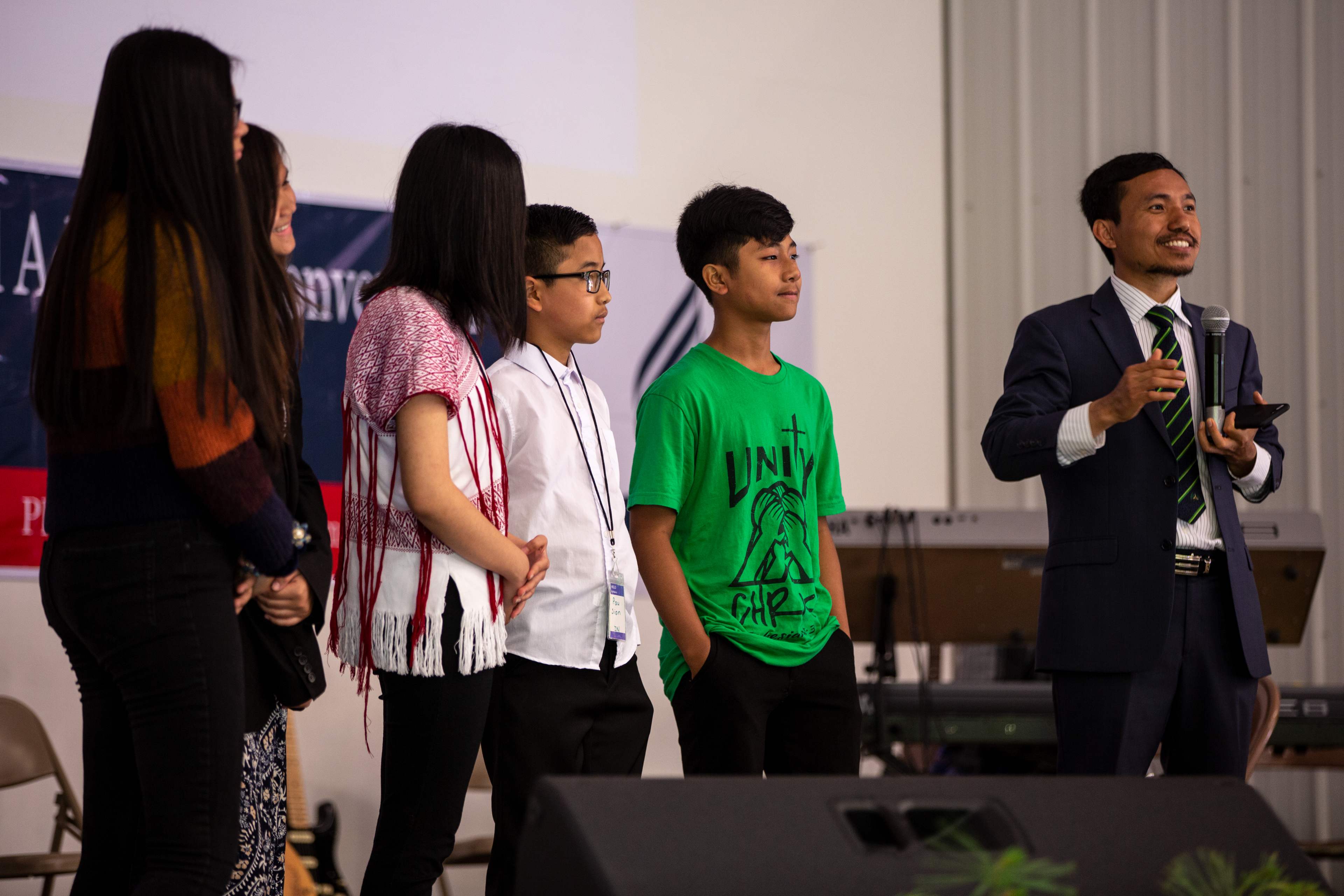 Impressive Results
The results of the NAD Myanmar convention, which began 10 years ago, are undeniably impressive. Alongside spiritual growth, many church members have dedicated themselves to launching church plants for refugee and immigrants in different cities.
"Young people are studying theology in preparation for ministry and refugees are sharing their faith in Jesus with colleagues at work," Ngala said.
Topics and presenters at this year's Myanmar convention included:
"Healthy Lifestyle and Exercise" by Nant Than Yee
"Dating and Relationship" by Eh Paw Thaung
"Marriage Enrichment" by John Kitevski
"Healthy Marriage, Happy Family and Relationship" by Julia O'Carey
"A Healthier You: Diabetes Prevention, Brain Health," (etc.) by John Rachor
"Financial Management" by Trudi Starlin
"Overcoming Trauma, Better Mental Healthy" by A.J. O'Carey
"Social Media, Games and Brain Addictions" by Bill Wells
"Science and Christian Faith" by Rahel Wells
"A Healthier Devotional Life" by Rosangpuia Fanai
"Why Adventist?" by Bill Wells
"Entrepreneurship: Starting Your Own Business" by Pakap Dwin
World Refugee Sabbath 
The General Conference has designated Saturday, June 15, as "World Refugee Sabbath." This day is set aside to raise awareness of the needs of the more than 65 million people who have been displaced from their homes as a result of civil unrest and persecution.
Churches, groups, families and individuals are invited to participate using the resources made available on the NAD website as well as by exploring the information and stories shared by the Adventist Development and Relief Agency. 
— The original version of this article appeared on the Lake Union Herald website on June 6, 2019.
kmaran
Wed, 06/12/2019 - 06:58
U.S. Senate Chaplain Barry Black Named 2019 Canterbury Medalist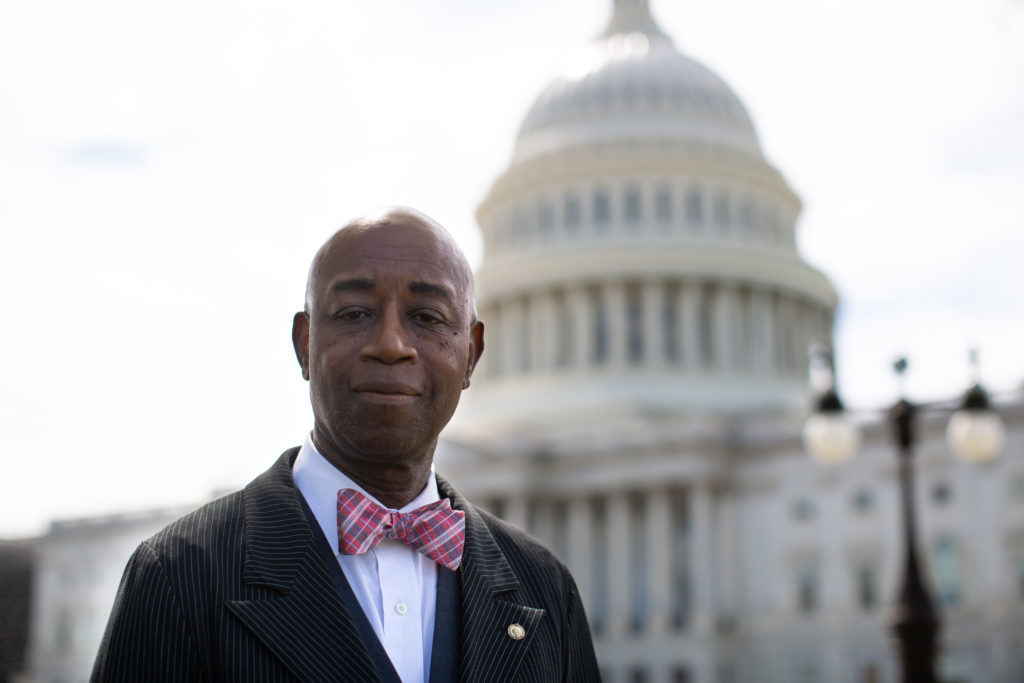 Barry C. Black, 62nd Chaplain of the U.S. Senate, has been named Becket's 2019 Canterbury Medalist for his honorable defense of religious liberty for people of all faiths. The Canterbury Medal, Becket's highest honor, recognizes an individual who has demonstrated courage and commitment to defending religious liberty in America and around the world. In carrying out a tradition that goes back to the first Continental Congress in 1774, Chaplain Black honors his position just as the founding fathers asked — with courage and faith in democracy. Becket honored Black with the 2019 Canterbury Medal at its annual Gala in New York on Thursday, May 23. [Watch a video of Black presented at the gala.]
Chaplain Barry C. Black, Ph.D., has served as Senate chaplain since 2003. First-ever Seventh-day Adventist and African-American Senate Chaplain, he is the spiritual advisor for not only 100 of the most powerful lawmakers in the nation, but also their staff and families — a combined constituency of more than 7,000 people. Each morning as he opens the Senate with a prayer, Black sets the discourse for the day in one of the highest chambers in the nation, in turn setting the spiritual tone of the country.
In her tribute to Black, evangelist Alveda King noted, "There are those who would separate the soul of an individual from the actions they take. The chaplaincy, and Chaplain Black can be a bastion against this excessive separation. May Chaplain Black follow in the footsteps of Christ, while seeking human rights and civil rights as leaders like my uncle, Rev. Dr. Martin Luther King, Jr., did. May God bless Chaplain Black as he seeks the fostering of a well-developed conscience in the Senate."
Prior to serving on Capitol Hill, Rear Admiral Barry C. Black (Ret.) served in the U.S. Navy for more than 27 years, ending his distinguished career as the Chief of Navy Chaplains. Affectionately known for sporting his signature bowtie on the Senate floor, Black is a sought-after spiritual guide and unfailing source of encouraging words on faith and unity. His books on those themes include The Blessing of Adversity, Nothing to Fear, Make Your Voice Heard in Heaven, and his autobiography of overcoming personal adversity, From the Hood to the Hill.
"Few spiritual leaders are as gifted as Chaplain Black in providing caring, courageous ministry in a pluralistic religious environment," said Mark Rienzi, president of Becket. "For almost two decades, our nation has benefited from his chaplaincy and this year we humbly thank him for his work to safeguard religious liberty."
The Canterbury Medal draws its name from one of history's most dramatic religious liberty stand-offs, which occurred between Archbishop of Canterbury Thomas à Becket, the law firm's namesake, and King Henry II of England. The annual Canterbury Gala honors the award recipient in a black-tie event at the Pierre Hotel in New York and is attended by the world's most distinguished religious leaders and religious liberty advocates.
Past medalists include the late Nobel Peace Laureate and Holocaust survivor Elie Wiesel; Cuban poet and former political prisoner Armando Valladares; Supreme Knight of the Knights of Columbus, Carl Anderson, New York Times bestselling author and radio host Eric Metaxas; Learned Hand Law Professor Mary Ann Glendon of Harvard; Orthodox rabbi of the oldest Jewish congregation in the U.S., Rabbi Dr. Meir Soloveichik; and First Counselor in the First Presidency of the Church of Jesus Christ of Latter-day Saints, Elder Dallin H. Oaks.
For more information or to arrange an interview with a Becket attorney, contact Ryan Colby at media@becketlaw.org or 202-349-7219. Interviews can be arranged in English, Chinese, French, German, Portuguese, Russian, and Spanish.
kmaran
Tue, 06/11/2019 - 11:14
---