Adventist Review News
---
North American Division News
ADRA Mourns the Loss of Former Leader Richard W. O'Ffill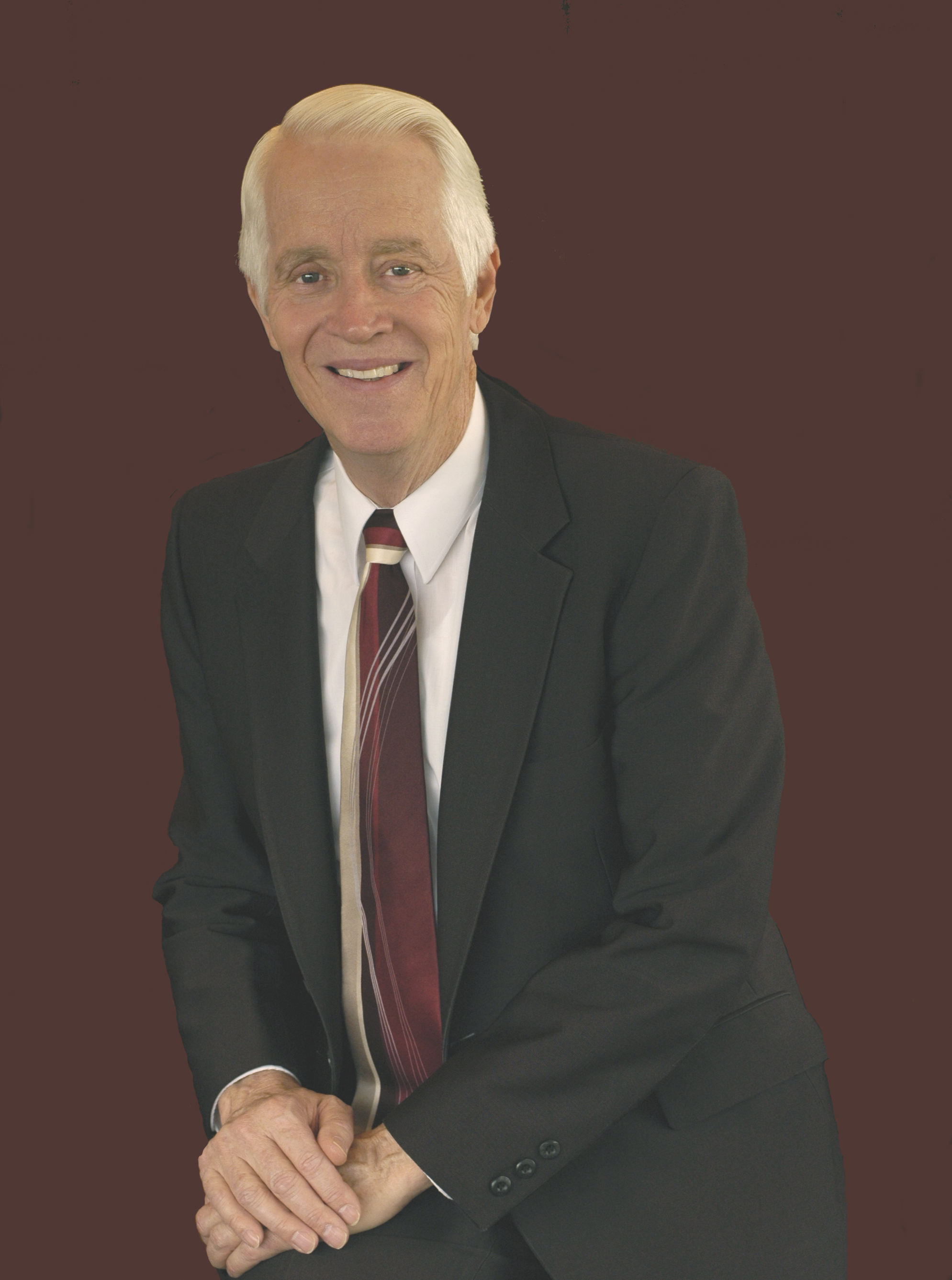 Richard O'Ffill, who was instrumental in the founding of the Adventist Development and Relief Agency (ADRA), lost his long battle with Parkinson's Disease on July 29, 2020, in Orlando, Florida. He was 79. O'Ffill was the first director of the Seventh-day Adventist World Services (SAWS), which was renamed ADRA in 1984. He also spent many years working as a missionary for the General Conference of the Seventh-day Adventist Church.  
"Our ADRA family around the world is saddened by the passing of Pastor Richard O'Ffill. He was a remarkable visionary leader and a driving force behind the creation of the Adventist church's humanitarian work. His passion for service led him to create many initiatives that helped mold ADRA into the global humanitarian agency it is today," says Michael Kruger, ADRA's president. "We are grateful for Pastor O'Ffill's many contributions to our church and ADRA, and honor his legacy by inspiring our teams around the world to continue to serve with justice, compassion and love. We lift in prayer his wife, children, and family, and express our heartfelt condolences."
Life Sketch
O'Ffill dedicated his life to service. He pastored six churches in Ohio and was ordained in 1966 before being called to be a Bible teacher and minister in Pakistan. He returned to the U.S. in 1970 to be the chaplain and Bible teacher of the Auburn Adventist Academy and pastor of the Auburn SDA Church near Seattle, Washington.
His unrelenting dedication to serving the less fortunate led him to Chile in 1972, where he became the first director of SAWS in the region. O'Ffill oversaw relief efforts with OFASA (Obra Filantrópica y de Asistencia Social Adventista), the Adventist Social Assistance Philanthropic Work agency in Latin America.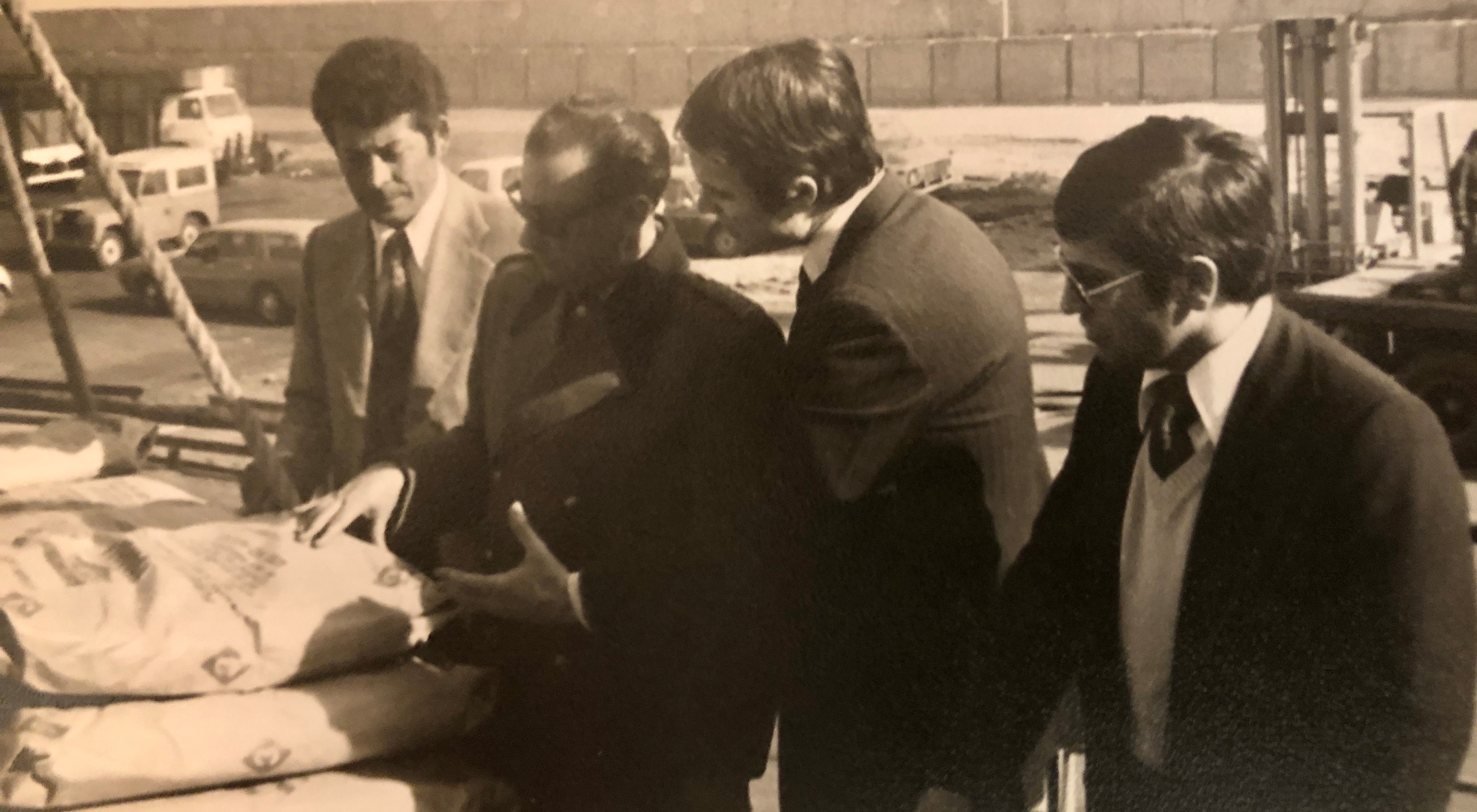 After returning to the U.S. from Chile, O'Ffill took a leading role in the development of the first U.S. grant provided to the Adventist church for development projects. He created a plan against malnutrition with the assistance of the United States Agency for International Development (USAID) to help some 300,000 children in Chile. 
"Richard had an amazing intellect for development and relief operations. He had the vision to expand the work of the church into the field of development. He also understood the need to create a non-profit organization like ADRA, so our faith could be put into action for us to be the hands and feet of Jesus around the world," says Mario Ochoa, who worked with O'Ffill in Chile and the U.S.  
O'Ffill concluded his tenure with ADRA in 1984. During his leadership, SAWS and ADRA's field operations grew from five to 50 countries in five years.
"I will always remember Pastor O'Ffill. He was a powerful speaker, who was also fluent in Spanish. He used to do the Mission Spotlight at my church, the Washington Spanish [Seventh-day Adventist Church] in Maryland. Even before I met him and started working for ADRA in the early 80s, I was impressed by his compassion and love for the mission field. He inspired me as a young man to do in-gathering for SAWS," says Rudy Monsalve, associate director for planned giving at ADRA.
In 1984, O'Ffill was called to lead Lay Activities, Adventist Community Services, and Prison Ministries for the Florida Conference of the Seventh-day Adventist Church. He created the first men's ministries and authored 10 books about the power of prayer and the family and Christian life. O'Ffill's spiritual messages also reached television and radio audiences through the Three Angels Broadcasting Network (3ABN) in the mid-2000s. He was a frequent guest on "Crosstalk," a weekly interview program produced by Layman Ministries. 
"My father valued spiritual revival in his church and its members. Even after retirement he never stopped reaching people and drawing them closer to Jesus. He was a revivalist, always found a way to impact people through his sermons at camp meetings, devotionals, books, and weeks of prayer series," says Richard O'Ffill Jr., director for information technology at ADRA. "When he saw he could reach far more audiences, I helped him build his first website and social media ministry. It created a special bond between us as we became partners in ministry. It amazes me how many people were touched by his life."
Richard O'Ffill is survived by his wife Betty; daughters Cindy and Kathy; sons Richard Jr. and Dan; their spouses; eight grandchildren and other family members.
The O'Ffill family will pay tribute to O'Ffill's life in a private service later this year. Condolences and remembrances are welcome at the following page: https://www.facebook.com/richard.offill.1. In lieu of flowers, the family has requested memorial gift donations to be sent to ADRA at ADRA.org/donate.
kmaran
Thu, 08/06/2020 - 10:38
"Dear Coronavirus" Videos Circle the World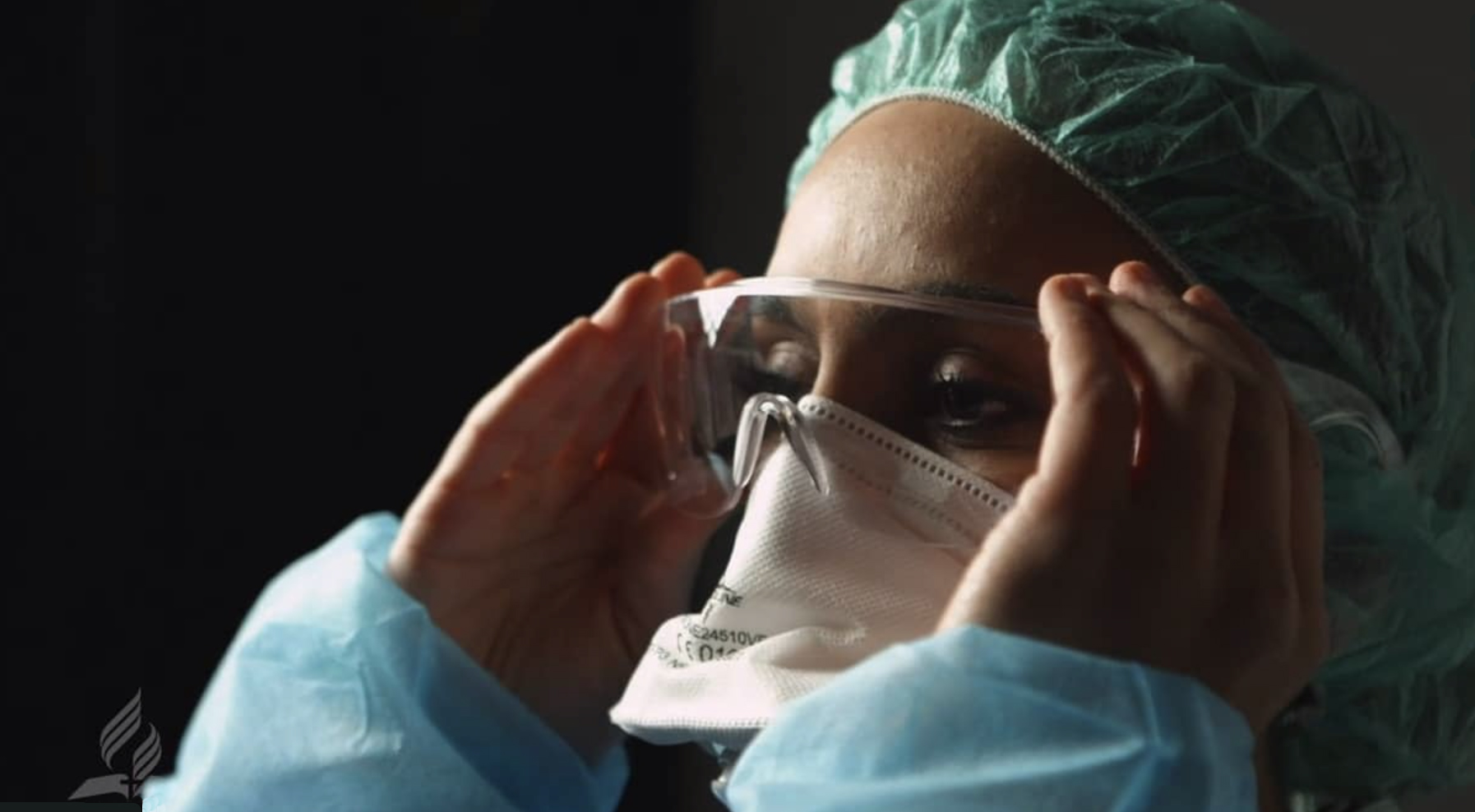 The first #DearCoronavirus video went live on social media platforms around the world on March 19, 2020. Initially produced by the Inter-European Division and Trans-European Division communication departments in cooperation with Hope Media Europe, the videos [watch them below] ultimately became a collaborative series of 12 inspirational and poignant messages on a wide variety of COVID-19 relevant topics, with participants from more than 40 countries and several world divisions of the Seventh-day Adventist Church, including Inter-American Division, South American Division, North American Division, Southern Africa-Indian Ocean Division, and Southern-Asia Pacific Division.
The innovative series has been shown, and adapted and shared, in more than 65 countries. The video clips have been translated in at least 35 languages, including the large language groups of English, Spanish, German, Portuguese, French, and more, but also into less mainstream languages such as Estonian, Esperanto, Thai, Icelandic, Greek, and more.
According to Adrian Dure, coordinator for network projects for Hope Media Europe (the Adventist Church's European media center located in Germany), "The campaign was very well accepted and adapted in all continents as a simple, creative, and innovative response to the crisis." 
In an interview with Adventist News Network, Dure explained that the #DearCoronavirus video was "the result of a first meeting we had together with members and also colleagues from Europe — we were just starting think about the future and strategies about communication and media [with] media centers here in Europe. And I remember one specific moment of this meeting we had together when one of our colleagues said, 'We need to react right now. This crisis situation is already there. What are we going to do now?'"
Shortly after this meeting Dure couldn't sleep and started thinking what he'd like to say to COVID-19. Dure wondered, What about if we, the humanity and the human beings, reflect and we try to imagine what [it would be like] to be face to face with the coronavirus; and we develop a message for [it]?
Dure did some research and didn't find messaging that utilized "Dear Coronavirus," and thought, Let's do that.
The video series idea grew from there, and soon more communicators partnered with the Hope Media/Europe group, sharing the video on their social media platforms and collaborating on creating the weekly videos.
NAD Communication associate director Julio Muñoz recalled the moment Dure shared the video idea. "When Adrian approached me with the idea of the #dearcoronavirus project and the international collaboration, I was very excited," Muñoz said. "All of our productions had shut down due to the pandemic. The innovative, collaborative approach taken to produce a weekly viral video, in a time when people needed something positive, was inspiring to the production team and really connected with an audience around the world."
An added benefit, said Muñoz, is creating a stronger network among Adventist professionals worldwide. "While we had been partnering with Hope Media Europe and other divisions on several endeavors, including the upcoming "Uncertainty," a major multi-media, multi-platform project, this series of videos helped bring us creative communicators together — and future collaborations will benefit from the relationships grown during work on 'Dear Coronavirus,'" Muñoz disclosed.
From writing the scripts, to coordinating the video procurement, to editing the videos and more, the project blossomed into a team effort with Adventist communicators from around the globe.
Topics addressed include coronavirus, grandparents, recovery, isolation, loneliness, message to medical workers, loss/comfort, essential workers, Mother's Day, anxiety, racism, and resilience. Each week a different video was released with the final video debuting on June 5.
"Many people need to find peace. They need to find hope. And then, [we] are opening the door to them to find Jesus. That's my prayer. And we believe that this situation is opening the hearts of many people," said Dure. "With these videos, it's our wish and also our prayer to bring peace and hope to humanity."
A Closer Look
Each video repeats certain key words for emphasis. The average length of the videos is 3 minutes, and different world regions have been able to use their own language to communicate the messages that are already spoken in a variety of languages in the video clips. The script from the first video, which addresses how the virus attacks a person's body and mind, reads like this (minus some of the repetitive wording):
"Dear Coronavirus,
"A few months ago I didn't even know you existed. But you came to make war with us. Yes, we are in a war against something unknown. And that fills me with uncertainty. We know that your army is very large. You are everywhere. We can't see you but we know that you have many millions of soldiers. You are depriving us of liberty. You are depriving us of hugging, of kissing, and sharing love. You attacked me with your allies. Panic. Confusion. Fear. And worst of all you annihilated some of my soldiers. You killed them.
"Dear Corona, let me tell you something. You haven't defeated us. Our army will become strong. Why? Because I have faith. And I have the weapons to face you with. Respect for others. For my neighbor, for my colleagues, my friends, for the weakest. I will stay home. I won't open the door for you. I won't go looking for you. And if I have to go to the battlefield … to look for food, to help the one who really needs it, to save the lives of my soldiers, I will do it very carefully. Only when necessary. In the meantime, I will enjoy my family at home, quality time that I've been missing. I will eat healthfully. I will manage to exercise. I will try to sleep well. And I will trust in the responsibility and solidarity of humanity. I will trust in the government. I will trust in the doctors and nurses. Our heroes. And [I will trust] in God even if it does not really seem He is in control. He is in control. Yes, Dear Coronavirus, God is in control. He is in control. He is in control."
The third video features Pedro Torres, communication director of the Franco-Belgian Union, who is also a survivor of COVID-19. Along with six others, he chose to speak out about his battle, his faith and his hope as a "virus victim" in the third video.
The final video shows no faces, and no voices are to be heard. Somber music starts with written words stretching across video of empty places — homes, offices, places of worship — that music swells to be more uplifting at the finish. These are the words to the final episode of the series:
"You left emptiness in the lives of millions of people since you arrived. You showed us no love. No values. [You left] many of us with no future. No community. [You] showed us the vulnerability of the most powerful. Millions of people view life today with no hope; only a life full of fears. Full of uncertainty. There is nothing more to say about you — only that you came to change our world. But we are the ones who changed. We found hope in love for humanity. "And now these three remain: faith, hope and love. But the greatest of these is love" (1 Cor. 13:13, NIV). #faithhopelove"
kmaran
Thu, 08/06/2020 - 09:16
Youth Literature Evangelists Canvass Detroit Metropolitan Area to Reach the Middle East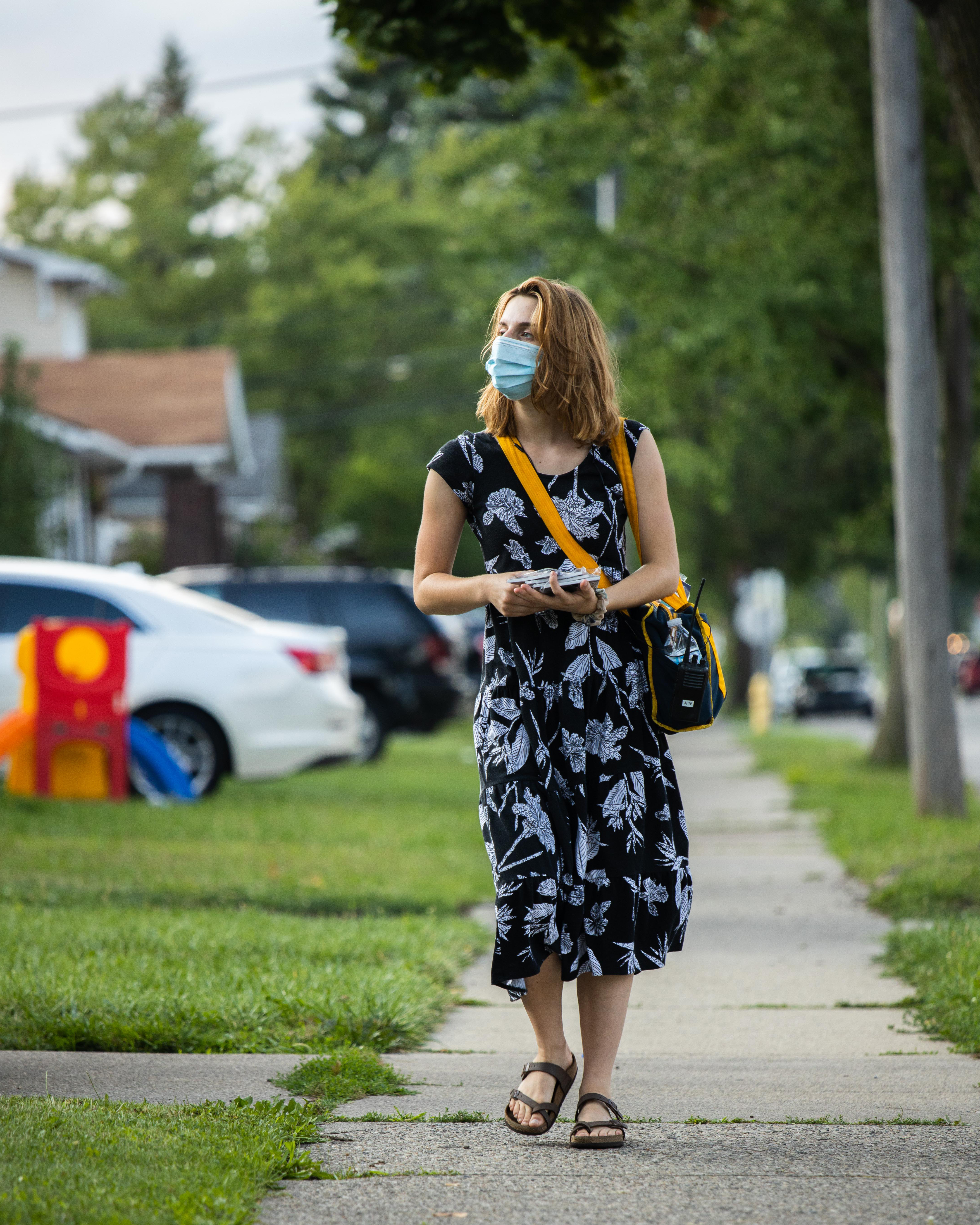 Since July 6, 2020, the Michigan Conference has sponsored a youth outreach effort that ministers to the largest population of Arab Americans in the U.S. ­ – the city of Dearborn, of the greater Detroit region. Through "Hope 2020," 32 youth and young adults between the ages of 15 and 25 from the Michigan Youth Rush literature evangelism ministry have received training on how to fundraise for mission work and conduct door-to-door literature distribution while exercising precautionary measures regarding COVID-19.
Dearborn is home to nearly 100,000 Arab Americans. The boom of the auto industry in the early 20th century with the Ford Motor Company, which has its headquarters in this metropolis, first drew Arab immigrants to the region. From there, immigrants from Middle Eastern countries experiencing wars and civil unrest – Lebanon, Iraq, Yemen, and Syria – have been drawn to Dearborn and the surrounding area due to the vast network of faith communities, immigration services, and the sub-economy that has been created by Arab Americans over the years. There are more than 11,000 small businesses owned by Arab Americans in the region that have employed more than 170,000 people, according to the Arab Community Center for Economic and Social Services (ACCESS).
This prompted literature ministries leaders to brainstorm ways to engage with the uniquely diverse community. They recognized this as an opportunity to reach the Middle East. Many residents have strong ties to relatives and loved ones who still live in the region.
"At first I asked, 'What is the conference doing?' then I said to myself, What am I doing? I can't just focus on what others are not doing. I'm a church leader. I can and should do something," said Kamil Metz, director of literature ministries of the Michigan Conference. This was the catalyst for Hope 2020.
"We set a goal to reach 10,000 homes in Dearborn with 10,000 sharing books and 50,000 "Arabic Balance Living" tracts. We are thrilled to have reached that goal within a month," said Metz.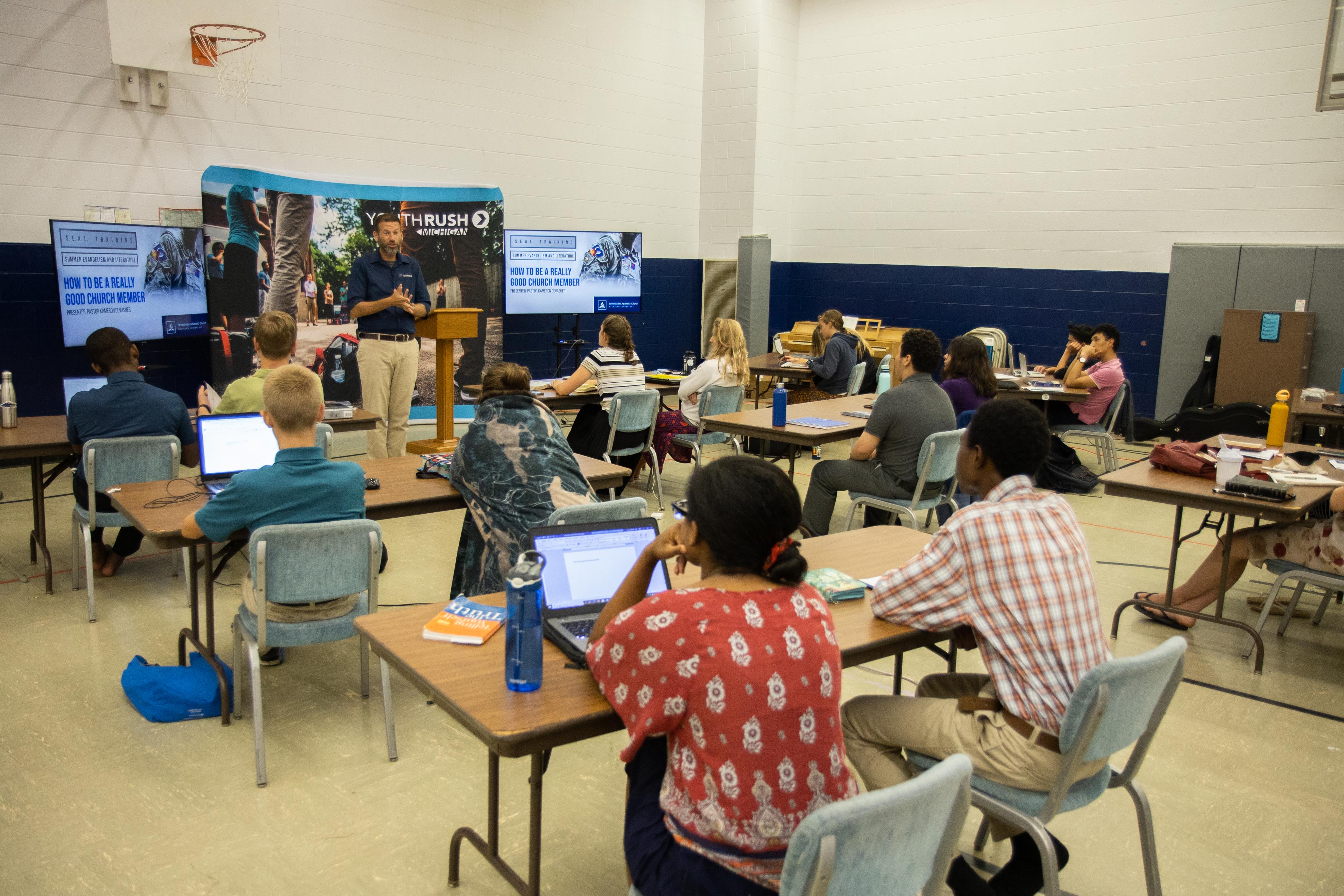 The summer program also served as an opportunity to fuel the youth's spiritual lives through "SEAL Training"– Summer Evangelism and Literature, which ends August 6, 2020.
"In collaboration with the Sabbath School and Personal Ministries departments of the Michigan Conference we presented special training on how young people could get the most out of their devotional lives, know God's will, make friends for God, get and give Bible studies," said Metz. "Our young people used their phones to reach out to their family, friends, and church members to invite them to join them in the mission [by donating to the initiative]. We praise God for all those who were able to support this mission project." Fifty percent of the funds each of the youth raised goes toward school tuition, while the remaining percentage is used to pay for the literature for distribution.
In addition to the Arab-focused literature shared throughout Dearborn, the youth also distributed 40,000 "Story of Hope" books, 30,000 "COVID-19" GLOW tracts, and 10,000 "Hope for Families" GLOW tracts.
The youth are housed in a local school along with leaders conducting the program and receive daily health screenings and temperature checks. They also wear masks and practice social distancing when going out into communities.
"Unexpected challenges were faced, and yet we praise God that He still allowed us to engage our young people in ministry training and in making a real difference," said Metz. "By God's grace, 130,000 pieces of literature were distributed this summer."
mylonmedley
Thu, 08/06/2020 - 07:17
---